Feast Portland has announced the lineup for the 2017 season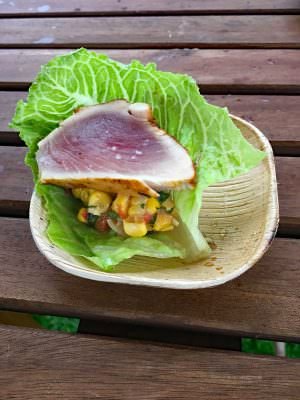 According to OregonLive, the chef lineup this year includes "Barbara Lynch (Menton, Boston), Enrique Olvera (Cosme, NYC and Pujol, Mexico City), Daniela Soto-Innes (Cosme, NYC), Ignacio Mattos (Estela, NYC), Gabrielle Hamilton (Prune, NYC), Greg Baxstrom (Olmsted, NYC), Tyson Cole (Uchi, Austin), Ravi Kapur (Liholiho Yacht Club, SF), Michael Solomonov (Zahav, Philadelphia), Christina Tosi (Momofuku Milk Bar, NYC) and Michael Anthony (Gramercy Tavern, NYC)."
Here are some highlights:
Thurs, Sept 14th 2017 – Sandwich Invitational at RoseQuarter Commons
The Sandwich Invitational is Feast Portland's killer kick-off party, where wildly imaginative, cheffed-up interpretations deliciously redefine everything you thought a sandwich could aspire to be. Old school will meet new school at Portland's RoseQuarter Commons where 15 of the country's leading chefs will explore how the depth and breadth of America's culinary landscape can fit between two slices of bread—with even the bread up for interpretation!
Fri, Sept 15th – Grand Tasting at Pioneer Courthouse Square
At Feast Portland's largest premiere daytime event, take a culinary road trip through America's food landscape and discover what flavors and ingredients are expressing the local DNA of today's food culture. Find out who's changing the face of fermentation, making the best artisan cheeses, hand-crafted chocolates, and meet the who's who of 30-plus top wineries, more than a dozen breweries, ciders plus world-class showings, samplings and gadgetry by some of the most important names in the food world.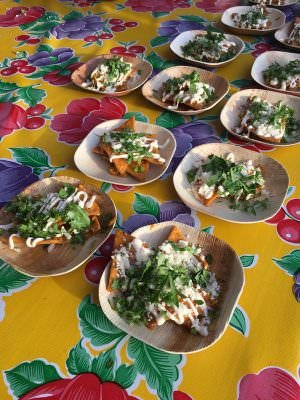 Fri, Sept 15th – Night Market at Zidell Yards
The Feast Portland Night Market is the nation's liveliest outdoor celebration of global street food. From Mexico to Madrid, the Night Market's theme this year will be playful Latin cooking, with taco mashups, reimagined grilled Argentine meats, and inspired Spanish bites– all set to the beats of renowned deejays and the best beer, wine and spirits the region and country have to offer.
Sat, Sept 16th – Smoked! At the Fields
Don't call it a cookout! Feast Portland's can't-miss live fire evening event where guests can enjoy prized bites from the country's top kitchens at this sizzling celebration of animal, vegetable, fire, sea and forest. Featuring top masters of the flame from Portland and around the country, this event will stoke your appetite for everything flamed, grilled and free-ranged. Set to the tune of bold Northwest wines, classic cocktails and an epic view of the Fremont Bridge, Smoked! is the evening event to end all evening events.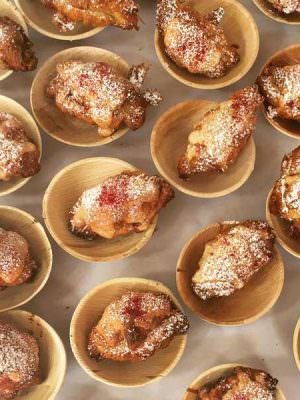 Sun, Sept 17th – Brunch Village at Pioneer Courthouse Square
Brunch Village is Feast Portland's colossal celebration of everyone's favorite meal covered from all angles and all cuisines – from Japanese, Spanish, classic American and more. At this spirited outdoor party, chefs from Portland and around the country will create the ultimate offerings of pork, eggs, flour, salt, booze and love.
In addition to these offerings, FEAST will continue its tradition of smaller events, such as the Dinner Series which are spread around Portland, Hands-On Classes, the Drink Tank tasting panels and more. You'll find much more information here.
The full lineup and schedule of events for Feast Portland 2017 will go live on feastportland.com on Thursday, June 1st at 9:00 am (PST). 24 hours later on Friday, June 2nd at 9:00 am (PST) tickets will go ON SALE.