If this temporary closure of businesses continues for very long, I fear many will never reopen. The amount of money it takes to float a closed restaurant, even with the doors shut, will surely tip any that weren't on a sound financial ground over the edge. My gut tells me this is the first of many, and I wonder what the community will be like a year from now.
Today came news of the first permanent closure: Cerulean Wine –
Cerulean (FB)

Sometimes the best ideas are the ones created while enjoying a glass of good wine. Cerulean was born from the passion of drinking wine and sharing it with our friends and family. Our humble beginnings in Hood River slowly grew to bigger ambitions of a Portland location. Over the last 5ish years we've operated out of a beautiful historic building in the Pearl and have had the most amazing time hosting wine flights, weddings, birthday parties, fundraisers, art shows and, of course, some of the most amazing club members a boutique winery could ever ask for!

But it's time for us to return to our roots. We'll be scaling back our operations to just our Hood River location and closing up shop in Portland on April 5th, 2020.

This doesn't mean you won't be able to get our wine anymore. These are weird, trying times for everyone and we want to make sure you have a little bit of liquid goodness to get you through the #shelterinplace movement working through our state and country. From Wednesday, March 18th thru Sunday, April 5th we'll be offering curbside service for pick-up orders placed online and wine bottles to-go at the Portland location.

For those of you who aren't local we're offering free shipping on all orders of 3+ bottles. We're also slashing our prices by 35% on estate wine, 50% off most library wine and offering some pretty steep discounts on cases of some of our favorite varietals. You've got plenty of toilet paper–now it's time to stock up on wine!

Check out our webshop to snag a case (or two) of our tasty, tasty juice in either PDX or Hood River. If you have any club member questions then please contact our Hood River manager, Rachel, and she'll help ya out!

And remember: wash your hands, be good to each other, and it's been a pleasure partying with you!

-The Cerulean Fam (with extra love from Aja & Bailey at the PDX space)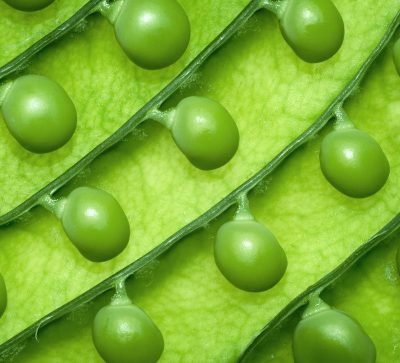 This last week has left me at a loss, worrying about friends, and even people I know only by casual interactions. It all feels very surreal. This evening I was forwarded an email from chef Greg Higgins of the restaurant Higgins. It made me pause and reflect upon the inner spirit we all have, and that many of us older folks have seen awful months like these before, and yet we always find the strength to rise up and overcome. There is no doubt about it; this is going to be the biggest challenge that many people have ever dealt with. But we are survivors and while many of us are stumbling under this weight, with time we will all rise above it. I hope chef Higgins's letter gives you a moment of peace and hope.
Higgins Restaurant is closed temporarily.
Dear Higgins Friends & Patrons,
It's a splendid day. The spring sunshine warms my back as I turn the garden beds, readying them for this season's fava bean and pea seedlings. It was a bright sunny winter's day in February when I seeded them, before all of this chaos. The soil is dark and rich; it smells promising as I transplant the stout seedlings, a ritual I've been part of for 30-odd years. It's an optimistic act that reminds me of the seasons' cycles, of cooking, and of the myriad relationships between our farmers, customers and ourselves here at Higgins.

For the first time in the past 26 years, this week I won't be unlocking the door, checking the reservations, planning menus or sharing Higgins cuisine with our cherished clientele. All these years of conversation, teaching, and exchanging ideas about the bounty of Oregon's farmers, ranchers, fishers and food artisans is on pause.

I'm certain we all are experiencing a similar detached surrealism, a sense that we're adrift with no clear path or timeframe. The planting makes me feel better as it progresses. My gratitude to all the remarkable folks that we're entwined within this web of our food community comforts me. It's never just been about the cooking; rather, it's always been about the people – and I sincerely thank you all – diners, cooks, growers, vintners, brewers, bakers, fishers … the list is lengthy.

We don't know how long this pause will be. Initially I was confused and fearful. After some positive rumination I came to the conclusion that the answer was literally at my feet: We'll make this our best gardening year ever! As a chef, having enough time to work the soil has always been rare. I'll have no excuses this year. More time to bake bread and pizzas in the wood oven, time to rework the asparagus bed, and time to slow down and realize how special a place this is that we all share.

So, here's my advice to everyone: Let's take this opportunity to better our ties to our families, friends, farmers, gardens and homes. Continue your support to our dedicated growers through CSAs, pop-up markets, groceries and co-ops where they sell their harvests. They need you now more than ever. One thing is certain – crops will grow and mature, and their tenders need our help.

As for us here at Higgins, we look forward to once again filling our kitchen with the best of Oregon's bounty, and our dining room with all of you. Stay tuned for future updates, and please follow us on Facebook and Instagram. I don't know about you, but I can't wait for our first vine-ripened heirloom tomatoes!

All the best to all of you!

Greg Higgins