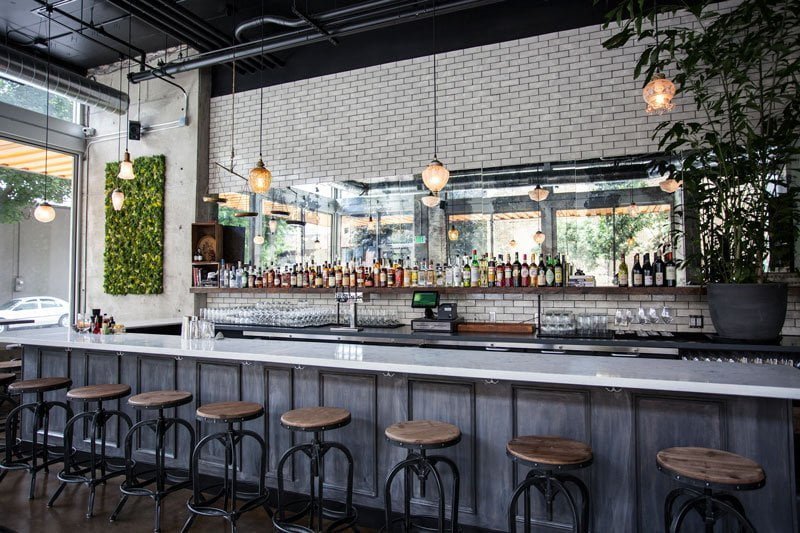 FOR IMMEDIATE RELEASE – On June 22, 2016, Rue, Portland's newest neighborhood bistro from Chef/Owner Jason Roberts, will open its doors to the public in Southeast Portland's Buckman neighborhood.

Located at 1005 SE Ankeny Street, Rue is a 65-seat, vegetable forward, affordable, modern French bistro, serving small plates, which are rotated regularly based on seasonality. Roberts has drawn on his greatest inspiration, the French neo-bistro, for his inaugural project. Upon opening, guests can expect to taste dishes such as Ricotta Dumplings – Potato Broth, Fava Leaf; Dungeness Crab- Aioli, Young Chicories; Mackerel- Toasted Bread, Turnips, Tarragon; Pigeon- Beets, Lime, Spring Herbs; Fromage Blanc Semifreddo- Rhubarb, Charred Berries.

For Roberts, an East Coast native, Rue represents a culmination of his entire career up until this point. After graduating from New York's Culinary Institute of America in 2004, the Dean's List graduate stepped into the fine dining sector of the food industry and became a line cook at Oceana Restaurant in New York City. It was his time at Blanca Restaurant as Chef De Partie and Sous Chef, however, where a deeper appreciation of fresh, local produce to menus, and close partnership with local farmers and purveyors, began to form. Roberts took a short hiatus from the kitchen in 2012, hung up his apron, and pursued another passion he cared about in the food industry: providing restaurants with the freshest California produce possible. Working as the Chef-Farm Liaison at Chino Farms for two years, Roberts learned the art of organic farming, where he says his perspective on cooking dramatically changed. This is where he learned to treat vegetables, and the families and farms that grew them, with respect. Two years later, Roberts returned back to the kitchen to open his very own pop-up restaurant series, the Boxcar Pop-Up Series, in San Diego and Los Angeles in 2014, showcasing vegetable-focused California cuisine.

Bar Director Jon Lewis, formerly of Taylor Railworks, leads Rue's cocktail program, with a focus on unique, herbaceous handcrafted cocktails and wines from the Pacific Northwest.

Details: Rue will be open Wednesday through Sunday from 5pm-11pm. 1005 SE Ankeny Street, Portland, OR 97214. Ruepdx.com.