Gabriel Rucker and Vitaly Paley are both offering live programs on Instagram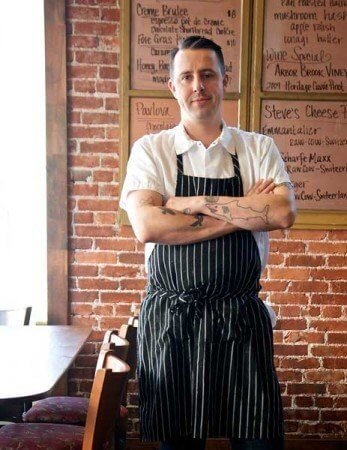 Rucker of Le Pigeon and Canard restaurants is hosting "Live Cooking with Chef Gabriel Rucker" every Wednesday and Friday at 6 pm, and Sunday brunch at 12 pm for live cooking demonstrations from his home kitchen. I remembered to watch the first one and was thoroughly entertained, not only by the chef but by his kids who pitched in, and his wife who was filming. What a lovely family. Friday's show featured "Pork Chops, Radicchio Orange Caesar Salad & Asparagus" and Sunday's were the famous Canard Steam Burgers. Upcoming is Taco Tuesday with Tomatillo Avocado Salsa (Wed April 1st@6pm), and in the future, "How to make the perfect French omelet. Even better, the recipes are posted the morning of each show with the ingredients, so you can put on your scuba gear and hit the market so you can cook alongside. Here is a link to the recipe for pork chops from last Friday. Missed the show? You can still watch. Just log in to your Instagram, find @ruckergabriel and click on his picture at the top of the page. You'll see the latest video.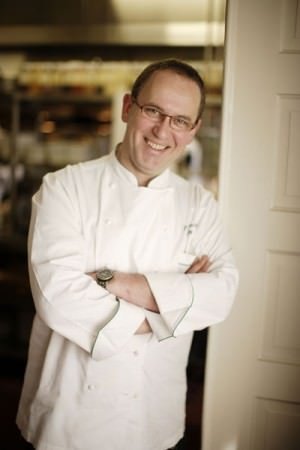 Vitaly Paley of Paley's Place, Headwaters, Imperial, The Crown, and Rosa Rosa is also doing live Instagram classes from home on Fridays with his wife Kimberly. "In the Kitchen with Chef Vitaly Paley" is live at 5 pm on Instagram. The first broadcast was "So you did pre-quarantine shopping and bought way too many cans of tuna and beans… now what?" He also answers questions you may have on how to make the best of your pantry along with general cooking questions as time allows.
There seems to have been confusion on how to watch an Instagram live-stream. Here is how you do it.
You will need a mobile device as Instagram doesn't support live video on the PC or Mac (or at least I couldn't find a way to do it). Download the app and sign-up. You'll need to go through the quick/free process.
Use the search magnifying glass to find Vitaly @vit0bike (this is the number 0, not the letter) or @ruckergabriel.
At the top of the screen, you'll see a small, round picture. Click on that at the appropriate time and you will be taken to the live-stream.