Mediterranean Cuisine from Chef Kasey Mills of Shalom Y'all and Mediterranean Exploration Company Arrives Spring 2020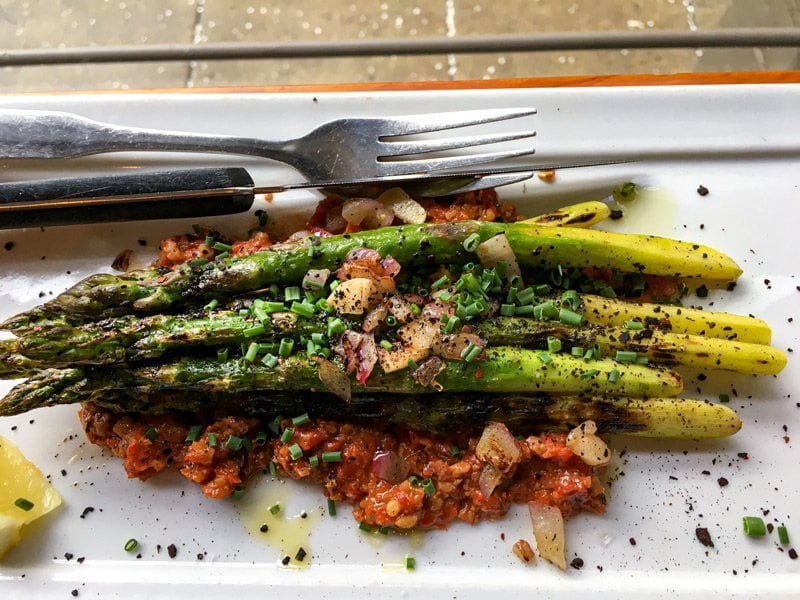 Gastro Mania in Multnomah Village which opened in October 2018  will be closing to reopen as a restaurant under John Gorham's Toro Bravo Inc. Restaurant Management and Design Group empire. As you may remember, Gastro Mania opened in the space which was once the home of the Portland institution, O'Connor's Restaurant. I am surprised they are announcing it so far in advance, and haven't heard when Gastro Mania will be closing. I never held out much hope for that restaurant. I made three visits and never found the service or the food to be too great. Checking the GM site, they have a website, but it still shows an "under construction" banner and appears to have been hacked. You'd think after a year they would have managed to get it done. Perhaps that tells us everything. Here is the official press release –
Y'alla brings Mediterranean cuisine to Multnomah Village helmed by Executive Chef/Owner Kasey Mills of Shalom Y'all and Mediterranean Exploration Company in early spring of 2020.

This fourth Mediterranean restaurant from Mills centers around smoked meat as he plays with Ashkenazi-inspired food like smoked pastrami, matzo ball soup and chopped chicken liver. The menu features classic vegetarian items you would expect from Kasey like hummus, falafel and his lauded pita. Y'alla also introduces a family-style feast where guests can order prix-fix large format meat, fish, or vegetarian meals for parties of 4 or more.

Y'alla is inspired by Mills' culinary trips to Israel and love of Israel cuisine of partner Ron Avni. In the early 1960's, Ron's father opened Vered Hagalil in Israel overlooking the sea of Galilee, bringing his love of the American cowboy culture and cuisine to the ranch. The inspiration came back across the sea with the opening of Shalom Y'all and continues with Y'alla.

Y'alla takes over the former space of Gastro Mania at 7850 SW Capitol Hwy, Portland, OR 97219, which replaced Portland institution, O'Connors Restaurant in 2018.

Y'alla is the 10th operation backed by Avni and Renee and John Gorham's Toro Bravo Inc. Restaurant Management and Design Group which includes Toro Bravo, Tasty n Daughters, Tasty n Alder, Mediterranean Exploration Company, Shalom Y'all, Bless Your Heart Burgers and gastronomic society PLAZA DEL TORO.
Coincidentally, I'm sitting in MEC as I post this. The universe wants me to order another cocktail to celebrate.