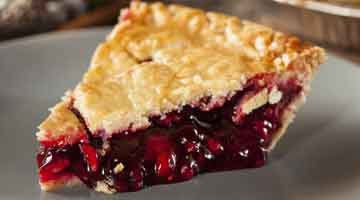 Whiffies Pie Cart, one of the mainstays of Portland food carts and the Cartopia pod on SE Hawthorne Boulevard, has fried their last pie. Always one of the favorite late night stops for dessert on our Portland Food Survey's, I've been a regular there myself.
A few days ago owner Greg Abbott announced on Twitter that the cart would be closing, saying "Thank you all so much for making the last five years of my life so amazing!!!" According to Greg, "It really boils down to me wanting to have more time and less stress to spend with my wife and 2 y/o baby."
The cart was sold to restaurateur Dustin Knox. No word on his plans.
As another Tweet said, RIP (Rest in Pie). I couldn't agree more. Good luck to Mr. Abbott.