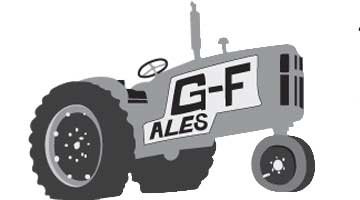 Portland's Harvester Brewing is being forced to change its name by a California wine company named Hope Family Wines. According to Harvester, the maker of Liberty School, Treana, Candor, Austin Hope and Troublemaker wines "has decided that our use of Harvester will create brand confusion and has demanded that we change the name of our brewery, despite being in a different trademark class. Rather than spend time, money, and energy focused on a lengthy legal battle we have decided to ask our fans to help us choose a new name."
Hope Family Wines finds the use of "Harvester" in any form "unacceptable" so ideas like New Harvester Brewing or G.F.Harvester Brewing will not be permitted by Hope Family Wines. We would like it if the new name worked well with our love of farming, farmers, and tractors so we can continue using our tractor logo but we will consider non-tractor related ideas too.
Harvester Brewing is a dedicated gluten-free craft brewery and gastropub founded in 2011. Harvester Brewing's facility is entirely gluten-free; no gluten is allowed on the premises. Their beers are distributed in OR, WA, Northern ID, AB, and BC.
Oddly, I haven't found anything that explains where Hope Family uses the trademark, but what really annoys me is that one can get a trademark for a name like "harvester" in the first place. That's like trademarking "gardener" or "phlebotomist". As far as I'm concerned, companies that do this are no better than patent trolls. At this point, even if I liked Hope Family wine, I wouldn't buy it. Many years ago I used to buy Liberty School wine because it was fairly cheap and decent, but, from my experience, those days are behind them.
You'll find more information and a link to suggest new names for Harvester here.