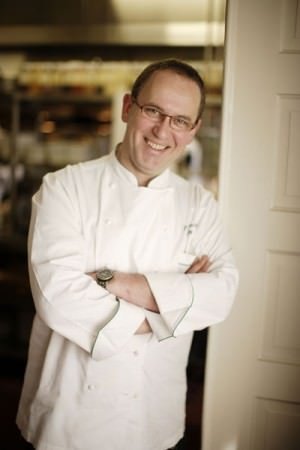 The Heathman Restaurant closing at the end of March.
Though the restaurant was once home base to accomplished chefs Greg Higgins and Philippe Boulot, and was on many "must visit" lists in the 80's, this is not what I'd call a big loss to the community. The restaurant has been on a downward slope since the early 2000's, and the purchase of McCormick & Schmick's in 2012 by Landry's, Inc., a large restaurant investment group which managed The Heathman, just made things worse. Landry's owns dozens of restaurants, including the Chart House, McCormick & Schmick's and Morton's chains, all of which have seen better days.
All of this was further complicated when the hotel sued Landry's because they weren't making sales goals, and even more of a mess when La Salle Hotel Properties purchased the entire Heathman Hotel. Long story short, the closing is hardly a surprise.
According to the Oregonian,
Landry's, Inc. [has] announced plans to reopen with chef Stanton and General Manager Randy Noia in a new downtown location.
However, they wouldn't be able to keep the name, and I'll believe it when I see the doors open.
Now for the new and slightly insane wrinkle. Chef Vitaly Paley and Kimberly Paley, owners of highly regarded Paley's Place, Imperial and Portland Penny Diner, have signed a 10-year lease with LaSalle Hotel Properties, the current owners of The Heathman Hotel, to open a new restaurant in the space. According to PoMo, the restaurant which will be named Headwaters, will open in late summer 2016 (which, let's be realistic, means fall), after a complete gutting of the interior, including the historic tea court, room service and banquet rooms. Mothers and daughters with long traditions of holiday meals at the tea room are recoiling in horror.
The design, menu and vibe are still in the works. Vitaly Paley has been camped out at the Oregon Historical Society, looking at old Heathman photos for inspiration. "We're excited to take over such a grande dame of Portland," he says. "I can't wait to make it sing again." He also plans to look to his personal roots for the tea room: right now, the idea is to replace the high English tea with a Russian tea concept…

…To this Paley says: "Yes, yes, and yes. We are crazy. There's a level of excitement, and the level of being terrified," he says. "It's always scary to put yourself out there. We're hoping our integrity will serve us well. This opportunity came out of nowhere. We have zero regrets. I can't wait to jump in head first."
I'm going to say what many people are thinking – this is insanity. For a classy outfit like the Paley's to go into a ten-year agreement with a penny-pinching hotel chain boggles my mind. Don't get me wrong: I love the Paley's and want them to succeed in bringing another good restaurant to Portland, but this makes me nervous for them. I'm going to make a big batch of popcorn and sit back to watch.