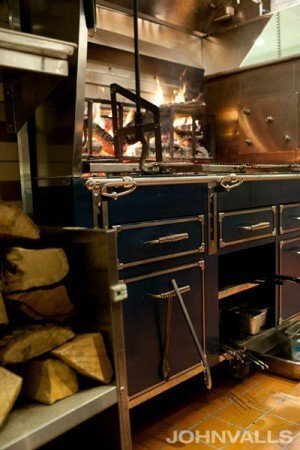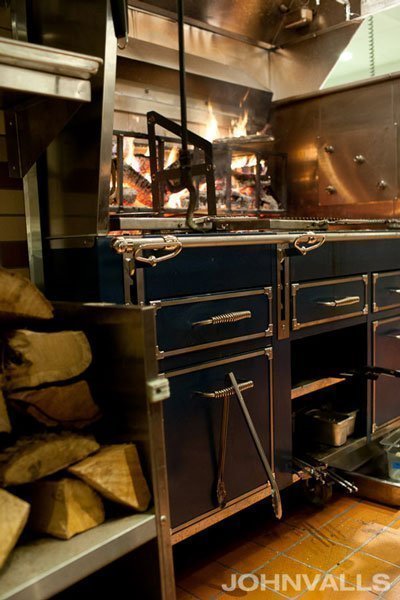 Do you like Stephen Tobolowsky, actor and writer of The Dangerous Animals Club? All the cool kids do, so I'm going to shamelessly promote a special Live Wire brunch at Bar Bar this Sunday. @Tobolowsky will be there along with Dana Gould, John Gorham, Liz Crain and the entire Live Wire cast and crew. Stephen has been in many movies, I guarantee you've seen his work. He is also writer/actor of The Tobolowsky Files Podcast which have made me think, laugh and cry (sometimes all at the same time if I'm chopping onions). His book, best read by him in audible form, was my favorite of 2012.
---
In this new world of social media, it seems like restaurants which are not strongly proactive in promoting themselves don't make it. This week, Eater wrote that SE restaurant Township & Range by Laurelhurst Theater co-owners Prescott Allen and Woody Wheeler has closed. The name didn't ring a bell with me, so I checked the PR branch of this website – nothing. Nothing on the main site.
I'm sure this won't be the first place you hear this, but as a new business, you'd better be willing to jump into social media, find reasons to send out PR, etc. I can't quantify how strongly I dislike Facebook, but I'm there. Twitter I enjoy, though I'd rather be reading a book. Anyway, though the food received lukewarm reviews, media could have been stronger at Township & Range. R.I.P.
---
Luc Lac Vietnamese Kitchen will close for renovations from December 16th until about January 20th. During that time the owners will be "taking a trip to the motherland as our contractors put in some super-duper upgrades to our space".
---
Remember Ted Charak, one of the opening owners and bartenders at Teardrop Lounge? It turns out he moved to Saint Louis and has opened a restaurant/bar called Planter's House. The local food magazine Feast gave it a big spread – it looks like a nice place. Good to see he has landed on is feet.
---
Make what you want of this, but the restaurant guide Zagat sent me a note that The Painted Lady, technically in Newburg, is the Best Restaurant in Portland.
"You're in for a remarkable" evening (and the Portland area's top-rated Food, Decor and Service) the "minute you step inside the picket fence" at this wine-country "jewel" set in a "romantic" Newberg Victorian, where the "world-class" Pacific NW tasting menus are "fascinating in their variety, seasonality and freshness"; "well-orchestrated" service and "fabulous" local vinos add to the "stellar" experience; P.S. rezzies required and closed Monday and Tuesday.
This puts the restaurant in the same class as Uchi, Joël Robuchon, Le Bernardin, Gary Danko, etc. Don't get me wrong, I enjoy The Painted Lady, and have eaten there several times, but this list points out the reason why we press should quit posting results like this. That's why I'm not going to mention that Apizza Scholls made the USA Today list of best pizza in the US, ranking 14th in the nation.
---
Feast Portland has announced that nearly 10,965 people attended the festival this year, raising more than $52,165 for charities. Next year, Feast will take place on September 18th-21, 2014.
---
Oregon Live has the scoop on the new chef for Clyde Common. Momofuku alum Johnny Leach will be filling the vacancy left by outgoing chef Chris DiMinno. "Leach, who was born in Beaverton, brings a sterling resume back with him to Oregon, including a recent stint as chef de cuisine at Momofuku Má Pêche as well as earlier stops at Chang's Momofuku Ko and at Mario Batali's four-star Italian restaurant Del Posto."
Clyde Common has been in desperate need for some new blood, so this is great news.
---
Oregon Live also posted "Breaking: Fogo de Chao plans Portland location in the former NikeTown space". (Breaking!!! – makes it all that more important1). Fogo de Chao is a Brazilian churrascaria (Brazil Grill had better cinch up their belts), with locations across the USA, along with eight in Brazil. I dined at one in Southern California, and was surprised – pretty good. It's no OX, but on the other hand, it probably won't have a hour-and-a-half wait for a table. I know Brazilian food really well, so am looking forward to this one – and Brazilian food is the hot new thing. The restaurant will be downtown at SW Sixth Avenue and Salmon.
1I need to come up with a good breathless buzz term – everyone else has one. Maybe "Holy Cow Batman!"?
---
Finally, researchers have found a direct link in the public's perception of how coffee tastes, and whether it has "Eco-Labeling". From the journal PLOS ONE,
Experiment 1 was designed to test whether participants tend to prefer the taste of, and be willing to pay a higher price for, 'eco-friendly' coffee in relation to 'not eco-friendly' coffee (even though the two cups of coffee they taste are objectively identical). A more specific hypothesis was that the tendency to demonstrate a preference for the 'eco-friendly' alternative would vary with the participants' attitudes. Participants who report positive attitudes toward sustainable consumer behavior (i.e., buy eco-friendly products, pre-separate waste at source, and feel guilt when not buying eco-friendly alternatives) should be more biased toward the 'eco-friendly' alternative. Participants were requested to taste two separate cups of coffee. Unbeknownst to the participants, the two cups contained coffee from the exact same brew and brand. Before tasting, they were told (in lure) that one of the cups contained 'eco-friendly' coffee and that the other cup did not and they were told which of the two cups that contained the 'eco-friendly' alternative.
The results showed a strong positive correlation between eco-friendly coffee and perception of taste.
I'm shocked! Shocked, I tell you! Think what the results would have been if they had had a third cup, made from the beans that come out of a civet's colon! (Ristretto Roasters never got back to me on my civet ranch idea, so that project is still on hold).