Hopworks Urban Brewery has opened a new brewpub in Vancouver Washington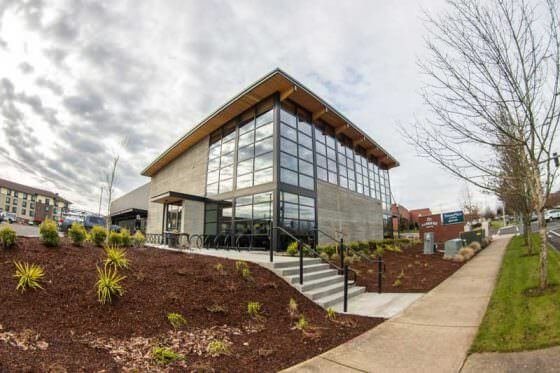 Hopworks Urban Brewery has opened a 6,000 square foot brewery and restaurant in east Vancouver. It features an eight barrel brewhouse, and a sizeable restaurant, with seating for 300 diners. This joins their popular locations at 2944 SE Powell and Bikebar at 3947 N. Williams Ave in Portland.
The brewpub will serve a number of beers exclusively for Vancouver, including a new Imperial IPA that debuts on Friday. All beers are brewed with thoughtfully sourced ingredients from Washington and Oregon, including organic barley malted in Vancouver, and a combination of local, organic, and Salmon-Safe hops.
In true Hopworks fashion, the Vancouver site is at the intersection of two bike paths, with plenty of bike parking. The brewpub is a Salmon-Safe Certified development and contains a 10Kw solar array, native landscaping, and energy and water efficient design.
"Like our other locations, the Vancouver brewpub is also family friendly," added Ettinger. "You can take in views of Mt. Hood from the mezzanine, hang out in the beer garden, or relax with a pint in the lounge." The Hopworks kitchen will serve a variety of the classic Hopworks pizzas, sandwiches, and burgers along with a number of new menu items.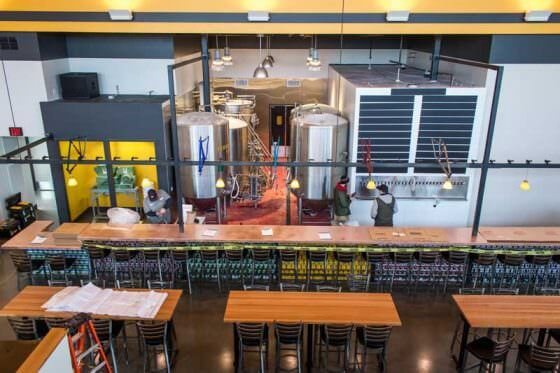 Hopworks is at  17707 SE Mill Plain Blvd. in Vancouver WA.