What would happen if someone created a fake restaurant website, with a fake menu, populated the wine list with less than stellar choices, and submitted everything (along with a $250 entry fee), for a Wine Spectator Award of Excellence?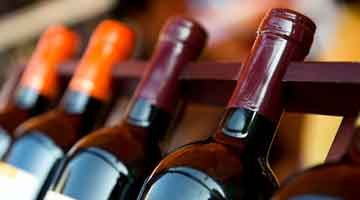 This is exactly what Robin Goldstein, author of The Wine Trials: 100 Everyday Wines Under $15 that Beat $50 to $150 Wines in Brown-Bag Blind Tastings did. For his trouble, the fake restaurant won an Award of Excellence.
Mr. Goldstein presented the result at the meeting of the American Association of Wine Economists, which was held in Portland last week.
Keeping in mind that it is pretty difficult to find any wines scored below 70, Goldstein's list is particularly entertaining. Some of his choices:
BRUNELLO DI MONTALCINO "LA CASA" 1982 (Toscana) Tenuta Caparzo 200,00 €
Wine Spectator rating: 67 points. "…Smells barnyardy and tastes decayed. Not what you'd hope for…"

CABERNET SAUVIGNON "I FOSSARETTI" 1995 (Piemonte) Poderi Bertelli 120,00 €
Wine Spectator rating: 58 points. "Something wrong here. Of four samples provided, two were dark in color, but tasted metallic and odd…"

SASSICAIA 1976 (Toscana) Tenuta San Guido 250,00 €
Wine Spectator rating: 65 points. "…Even Sassicaia could not apparently escape the wet weather of this memorably bad vintage in Tuscany. It lacks harmony, having oxidized…"
From Mr. Goldstein's website:
Osteria L'Intrepido won the Award of Excellence, as published in print in the August 2008 issue of Wine Spectator. (Not surprisingly, the Osteria's listing has since been removed from Wine Spectator's website.) I presented this result at the meeting of the American Association of Wine Economists in Portland, Oregon, on Friday, August 15.

It's troubling, of course, that a restaurant that doesn't exist could win an Award of Excellence. But it's also troubling that the award doesn't seem to be particularly tied to the quality of the supposed restaurant's "reserve wine list," even by Wine Spectator's own standards. Although the main wine list that I submitted was a perfectly decent selection from around Italy meeting the magazine's numerical criteria, Osteria L'Intrepido's "reserve wine list" was largely chosen from among some of the lowest-scoring Italian wines in Wine Spectator over the past few decades
You can read the details, see a copy of the Wine Spectator page, and read the incredible menu he created, along with the terrible wine list here. It's great stuff, and once again, casts doubt on the validity of Wine Spectator's system.
Thanks to Kevin Allman over at blogofneworleans.com for the tip that this article was up.