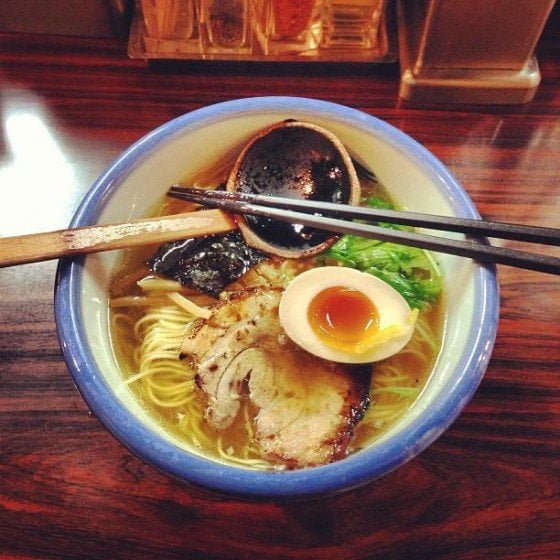 The eagle eyes at Willamette Week have found some gold in the latest list of Portland liquor license applications. The Tokyo ramen shop Afuri is opening a branch in Portland at 921 SE 7th Ave. This is the same neighborhood as Green Dragon, Trifecta and Grand Central Restaurant and Bowling.
Many people consider Afuri as the best ramen in Tokyo. The most popular items are Shio (salt) or shoyu (soy sauce) with the ramen.
There are current half a dozen branches around Tokyo, but the Portland location will be their first foray into the USA. I'm not sure why they picked Portland or all places, but it will give places like Boke Bowl a serious run for their money. I haven't found any good ramen in the Portland area for a while now.
Interestingly, Afri USA was registered in Portland back in September, so with all probability, this will be the first US branch.
From WW –
This is not the first Japanese ramen chain to expand first into Portland. Portland is already home the first continental United States location of Japanese izakaya chain Shigezo and an early American outpost of ramen chain Kukai. Our city will soon also be home to the first outpost of Marukin at the new Pine Street Market opening this year.
According to the liquor license application, the restaurant will feature 105 seats including 13 at the bar, and a large outdoor area. Afuri will be open Sun – Thurs 11 am – 12 am, and Fri – Sat 11 am – 2 am.