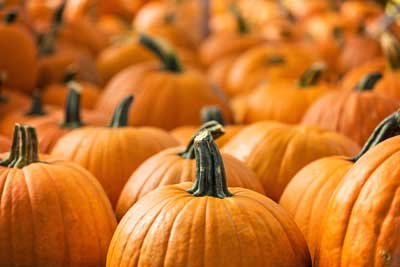 Pumpkin-spice – it's everywhere this year. What is all the fuss about? On a recent walk, I broke down and stopped at a Starbucks to try this mystical beverage that seems to appear at least once in every 20 something's Facebook stream.
It's been ten years since Starbucks invented the pumpkin-spice latte, and it seems the buzz has grown every year. It's even got it's own #PSL hashtag on Twitter. That it's been widely reported this year that the syrup used in the drink doesn't even contain pumpkin hasn't seemed to dampen enthusiasm.
Can I just say that I didn't expect much when I was handed this drink, yet on first taste, was still disappointed? There was hot milk, a slightly bitter taste mostly mitigated by sugar syrup, and the taste of cloves, nutmeg and cinnamon. It had a cheap, tired spices taste.
Frankly, I don't get it. A few days later I tried the house-made pumpkin latte at an independent coffee shop (with real pumpkin(!), and found it tasted like cheap cinnamon and had a slightly unpleasant texture, which made me wonder, what is the point?
It's everywhere. Vodka, beer, yogurt, ice cream, dog treats, Oregos, hummus… A look at the latest Trader Joe's Fearless Flyer reveals more pumpkin products than makes sense:
Pumpkin Joe-Joe's
Pumpkin Spiced Pumpkin Seeds (apparently for when pumpkin isn't pumpkin'y enough)
Pumpkin Rolls with Pumpkin Pie Spice Icing
Mini Ginger Pumpkin Ice Cream Mouthfuls
Pumpkin Pie Mochi Ice Cream
Pumpkin Spice Coffee
Pumpkin Bread Mix
Joe's Pumpkin O's
Honey Roasted Pumpkin Ravioli
Pumpkin Body Butter
Pumpkin Breakfast Bars
Pumpkin Bagels
Pumpkin Cream Cheese Muffins
Pumpkin Spice Chai
Pumpkin Cream Cheese
Pumpkin Bread Pudding
Pumpkin Cheesecake
Pumpkin Ice Cream
Pumpkin Macarons
Pumpkin Waffles
Pumpkin Toaster Pastries
Pecan Pumpkin Instant Oatmeal
Pumpkin Bar Baking Mix
Pumpkin Butter
Pumpkin Cornbread Mix
Pumpkin Cranberry Scone Mix
Pumpkin Pie Spice
Pumpkin Soup
Pumpkin Spice Granola
Toasted Pumpkin Seed Oil
Mini-pumpkins
Sugar Pumpkins
Pie Pumpkins
Nonfat Greek Pumpkin Yogurt
Pumpkin Rolls with Icing
Dark Chocolate Pumpkin Spice Salted Caramels
Pumpkin Biscotti
Pumpkin Croutons
Pumpkin Joe Joe's
Pumpkin Seed Brittle
KBC Pumpkin Ale
I counted so you wouldn't have to – that's 41 items, and I may have missed a few. Happy Fall everyone. I have a sinking feeling I should have invested in pumpkin futures last spring.