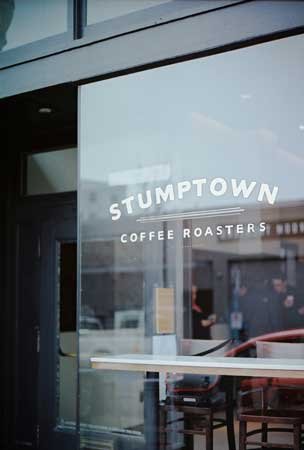 Duane Sorenson Talks to New York Magazine
The New York magazine has an article on Stumptown's foray into NYC called "The Messiah Hails From Portland". It is an interesting portrait of Duane Sorenson, who didn't do himself any favors by doing this interview. I'm told he doesn't censor himself no matter who he's talking to, and judging by the comments with the article, he would have been better off keeping his mouth shut. It didn't help they called him "The Messiah".
The 37-year-old founder of Stumptown, the Portland, Oregon–based coffee company, is hard to ignore, partly because of his physique but more because of his bordering-on-obnoxious insistence that he knows, better than anyone, just how coffee should taste.
It sounds like a lot of this was just talk. Despite his insistence that this was a crusade, the chain was sold to Pete's Coffee in 2015, a group with all the quality of Starbucks.
---
Restaurateur Alice Waters – All Wet?
A few weeks ago I linked to a 60 Minutes piece on Alice Waters. This week the National Review has written a rather scathing piece about her head-in-the-clouds view of the world. Interesting reading. It's called "Alice in Wonderland – The gushing of waters is all Wet"
Her condescension is typical of a food culture that is increasingly withdrawn from mainstream America – a food culture that increasingly preaches to the average American consumer that eating non-organic food is bad for you. The truth is, organic food is an expensive luxury item, something bought by those who have the resources. Those who can afford it and want it should have it, but organic food is not a panacea for the world's ills.