According to the New York Times, more and more restaurants are starting to experiment with a no reservations policy.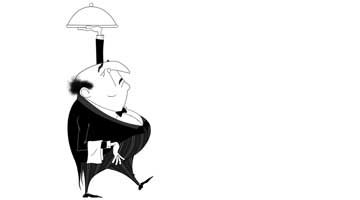 Always a hot topic (just see this post for a trip down memory lane). The NY Times article says,
…it is decidedly premature to claim some grand paradigm shift in reservations policy. For the most part, for waiting-in-line to work, "you need a big place and a high-traffic neighborhood," said Ed Brown, the Ed of the 100-seat Ed's Chowder House on the Upper West Side.

Fatty Crab, on Hudson Street, the forerunner of Fatty 'Cue, hasn't taken reservations since it opened in 2005. "With our low price point, that was a necessity to stay in business," Mr. Camac said. For restaurateurs, there is a side benefit, he said: "The good news is that if they want to dine at 9, they show up at 8, and we know we'll have them for an hour of drinking at the bar."
They bring up something I've never considered; the overhead required for a busy restaurant to have a reservation system.
The easy button for many restaurateurs is OpenTable.com, which allows diners to make reservations 24/7 online. "The average restaurant spends $1,500 to $2,000 a month on OpenTable," said Mr. Brown, of Ed's Chowder House, adding that restaurants like his pay a setup fee, monthly fees and a fee for every reservation.

In addition, a serious fine-dining experience requires reservationists "12 hours a day, seven days a week," Mr. Brown said, "a minimum of three people making $30,000 apiece per year plus benefits."

"Add to that yearly payments of $20,000 in OpenTable fees," he said. "So by having no reservations, that restaurant saves $125,000 a year."
Furthermore, while no-reservations restaurants can reach as many as four table turns a night, two may be the maximum for restaurants that take reservations, Mr. Brown said. "So for them, often the only way to cope with increasing costs is to keep charging more money." That, in turn, can price a restaurant out of its market.
Ouch. That's a lot of pasta.
As an aside from the same article, according to Tim Zagat of the Zagat guide, the average age of their citizen-reviewers is in the 40s and average household income, he said, is $158,000.
Yay for the common man! That explains SO much about the Zagat guide.