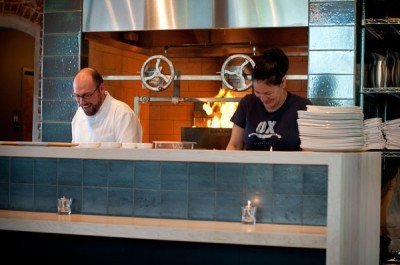 When I was listening to the latest episode of the popular podcast, Right at the Fork, I was struck by a similarity between some of the most successful restaurateurs in Portland – John Gorham of Tasty n Sons/Alder, Toro Bravo, MEC and Greg Denton of OX and the upcoming Kask and Superbite. They both place a huge focus on customer service. This is not to say other restaurants are not managed the same way, but both of these guys take it to a whole new level. Many local businesses could pay attention to these lessons.
A few years after John Gorham's first restaurant, Toro Bravo opened, I went with a large party. Though we had reservations, we were told the table would be delayed because the people ahead of us had taken much more time than expected to finish their meal. The host apologized profusely, and offered to bring us cocktails.
The evening went on. Thirty minutes turned into sixty, and the table still hadn't left. The staff kept coming back, letting us know what was going on, apologising again – though it wasn't their fault, and buying us a round of drinks. When our table was finally ready, a sampler of at least six plates were waiting for us on the table; a no-charge further apology for the wait.
This was a situation that under less capable hands could have gone badly. Yes, we were upset by the time we sat down, but not at the management; at the people who had spent forever drinking coffee in a packed restaurant while people stood waiting. We might have been less likely to return, but the simple gestures made by their staff turned a potentially negative experience into a really nice one. It is an example of a restaurateur who genuinely cares about the diners experience.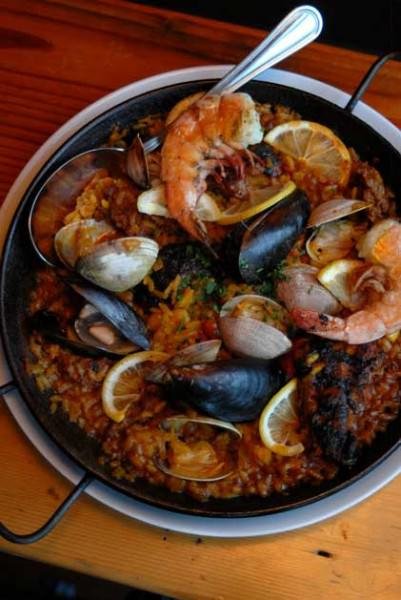 I was reminded of this while listening to Greg Denton talking about customer service on the Right at the Fork podcast. I'd been out to a movie with visiting friends one night, and we were trying to think of somewhere to grab dinner, but it was 10:40. OX closed at 11 pm, but we thought maybe we could grab a quick bite at the bar before they shut the kitchen completely. Instead, we were given a normal table, the full menu, and were told to take as long as we needed to enjoy our meal. It made a huge impression on us all, especially a food critic from the East coast, who had already decided the restaurant was great, but wanted a final meal because he enjoyed it so much. Like Gorham's crew, Denton's won us over and gave us an experience that we will always remember. I've never had a misstep at any of their restaurants, but if I did, I would be more forgiving than I might be otherwise.
On the podcast, Denton talks about his philosophy of customer service. That no one who is in the door before the restaurant closes is denied a full, unhurried restaurant experience. No servers counting tips, no tables being washed down, and servers released for the night making a discreet exit. You are made to feel like you are important.
"If you put your name on the list, and we can't get you sat until 11:15, there is no you can take your time. If you give us your time commitment, we'll give you our time commitment," says Denton.

…You get angry people… we try to blow them away with customer service and kindness as soon as they walk through the door.. and we get some food in them with the amuse bouche soup – as soon as we give them that hot little delicious soup, it's like a switch just happens, and most of the time, people walk out saying "we totally understand".
It's a great episode, and Greg Denton fills in lots of the details on his and Gabrielle Quiñónez Denton's upcoming restaurants. You can listen to it here, and you'll find Gorham's interview down the list at episode #71.