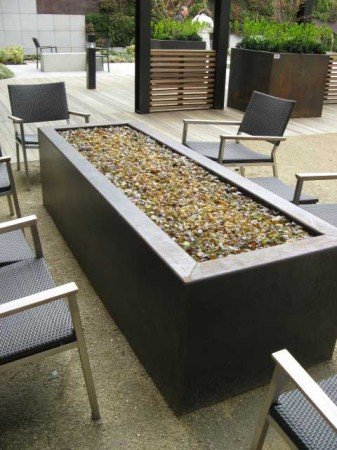 David Machado, owner of Nel Centro at the Hotel Modera will be running two more restaurants, both inside the Hotel Eastlund. Never heard of it? According to the Oregonian, the Red Lion Hotel near the convention center will be closing September 2nd, will reopen in 2014 after a complete gutting.
When it reopens in May, the hotel will have two new restaurants run by Portland chef David Machado, who operated Nel Centro at the Hotel Modera. That hotel went through a similar repositioning by the same partnership.

On the top floor of the six-story building, Machado will run a full-service restaurant with a rooftop deck and three fire pits. On the street level and spilling into the hotel lobby, he'll open a bakery-cafe and wine bar.
Nel Centro boasts one of my favorite outdoor dining experiences in all of Portland, and the description of the rooftop deck at Eastlund sounds very similar. It will be a nice addition to the Lloyd area, which tends to be a pit of darkness at night.