Maya announced today on Instagram that she is leaving the restaurant industry for good.
This is after closing Yonder and Mae, and opening Hissyfit a month ago.
Thank you to all of you for your support, thank you for visiting us, thank you for visiting @yonderpdx and @maepdx and follow us for the last seven years. We have made the decision to walk away from the restaurant industry and see a more gentle, joyful, sustainable life and livelihood. Go support your local faves, tell them you love and appreciate them. We'll see ya out in the world. We make this decision with full hearts and exhausted spirits. The last few years have been very hard. Hissyfit was our hail mary, a chance to intentionally do everything our ideal way and see if it worked. We are grateful to the crew that helped us turn the last page of this chapter – Claire, Noah, Jacob, Emily, Athena, Gabriel – you're incredible. We love you.
Thanks, Portland. It's been real, it's been fun, but it hasn't been real fun.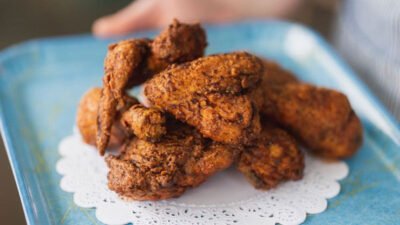 Maya Lovelace has been surrounded by turmoil since her restaurant Mae was named to Portland Monthly's Best Restaurant list and Eater's "Young Guns" in 2016. Then it all fell apart when, during the early days of the pandemic, she started an Instagram feed reposting claims by anonymous restaurant employees calling out local chefs and restaurant owners for perceived abuse, much of it never substantiated. After it started to blow up in her face, she distanced herself from it, but a lot of damage was done both to restaurants that couldn't deal with any more bad news and from people in the industry who thought their employers were being unjustly accused. I'm not saying none of the online posts were true, but in many folks' opinions, a large amount of the accusations didn't pass the sniff test. I've been doing this website since 2004, and I've never had more negative gossip and emails about any other person in the industry… and I've seen lots of scandals over the years. At one point Maya's own restaurants were accused of having the same problems she was reposting about other restaurants. I could go on and on, but the details are easy to find online if you are interested.
In an attempt to retool, a month ago Lovelace closed Yonder on June 8th and opened a new restaurant, Hissyfit in the same location. A quick look at social media shows that it hasn't been a smashing success – there are zero reviews on Yelp, and the restaurant had to close multiple times due to heatwaves, and some health issues. It didn't feel like there was a strong commitment to the new restaurant.