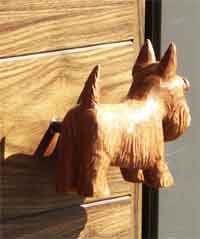 I received this statement a few minutes ago from Naomi of Ripe/Gotham/clarklewis fame. I think it is a terrific letter that answers as many of the questions as she can, and puts some rumors to rest. Thank you Naomi.
Just wanting to make a brief statement- for the purposes of some clarification. Of course there are rumors flying – But straight from the source seems like it might be of better use to everyone.

Michael left the company abruptly on Wednesday. Yes, he gifted me his shares, and the control of the company. Upon his departure the company needed to be re-structured- both legally and fiscally.

Within that corporate re-structuring, came some important examination into the realities of all three establishments, (Gotham Tavern, clarklewis, and Family supper). Those things that were examined included both the financial aspects, and the overall operations of all 3 places. Within our corporate meeting, it became clear that while clarklewis was very very successful – gotham and supper left a bit to be desired.

Not one to do something 1/2 way…(and done with doing a bunch of things "pretty well"). I found my self ready to throw down- for the star that was shining- and simplify- to put energy into doing one thing extremely well. While clarkelwis is better than ever… It became clear that there must be a better formula for Gotham and Supper.

–So while it seems that everyone has decided that GBT is said and done- I myself, am not so sure. It is true- that while the formula is still off- I cannot personally afford to float all three things at once.

It becomes imperative at this point to say- yes, in the interim period while I and my partners look into other options- It made no sense to keep a ship with holes in it afloat. But I must remind everyone that it isn't to say a new ship won't be built, or the holes repaired. Surely there are many many options. Someone could buy it, or we as partners could restructure the current plan to make it more financially viable. The option is still there for someone within the company to design a plan that works better for that space.

I am not certain of the future of the tavern- and for that reason alone- feel other people's certainty of finality- as pure conjecture.

Staff is all being paid, and have all been told face to face in a meeting today, of all of the intricacies of this difficult situation. Let's face it- it is a tough business..but we all know the tavern stood out (for many reasons)- as a great place to dine in this beautiful, and inspired city. I am nothing but hopeful that whatever the end result is with the tavern and supper, the spirit of perfection that is the path and goal I set for my companies and myself…shine through in the very best way possible for everyone involved. Our decision to close the tavern (perhaps temporarily, perhaps long term)- was nothing short of the most difficult choice I've faced. With all of my current responsibilities, – I decided it was worth the time, rumors, and whatever else comes about…to re-group- and make the best possible decision as a whole.
People have been nothing short of Amazing! In their love and support.

Also, I should say- that while supper is also closed for the next two weeks- (while we make a choice for a future plan). You can bet, and count on- that if it disapears..it will be only a short time before I do supper again. It is my original concept, and the heart and soul, and a lot of the "why" in what I do. None of that is gone. I certainly have learned though, that there needs to be a lot of focus and thought put into one thing..before another thing is started..or everything suffers. Everyone should know that whatever path i go on from here- is going to be one of great focus and intention.

Thank you to everyone.
UPDATE 5/1:
Some more interesting things I've been hearing today. Lunch has ended at clarklewis. Nothing more on that, website for all the restaurants are unchanged. From Oregon Live comes these tidbits: Rent at Ripe was $4,500 a month. Seems awfully high to me for that small unmarked space in an old building and no parking. Speaks volumes of the buisness savvy here. Also, "After meeting with two investors and Gotham co-owner Tommy Habetz, Naomi Hebberoy decided the restaurant was not financially viable. She said investors offered more money on a tighter operation. Habetz didn't want to stay on. "He seemed like he had the wind knocked out of his sails," Hebberoy said. Habetz could not be reached for comment."
The big question is, where will Habetz land next? He's a damn good chef and I'm not sure I can live without the chicken liver ragu.