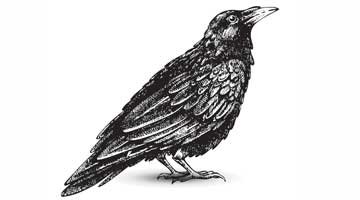 Now that chef David Padberg has left downtown's Raven & Rose to join the staff at Good Keuken culinary school, the restaurant has announced that Chef Troy Furuta will be taking over his position.
From the press release –
Furuta, a veteran of the Patina restaurant group in Los Angeles, is known for his straightforward execution, delicate touch with ingredients and ability to build comraderie in the kitchen. He is also no stranger to cooking in iconic locales, having helmed the kitchen at the Hollywood Bowl in Los Angeles, California. However, Furuta remains a relative unknown in Portland.

"I have something to prove in this town, and I don't mind saying so," admits chef Furuta. "Raven & Rose is a restaurant that can and should last the ages, with consistent, excellent execution of simple gastropub fare."

"When John [Gorham] introduced us, I knew that Troy would be a great fit for the restaurant," recalls Raven & Rose's owner and general manager Lisa Mygrant. "When I opened Raven & Rose, my goal was a restaurant that honored the history of the carriage house: using classic and forgotten ingredients, influenced by the British Isles, with the very best, consistent execution of simple, farmhouse cuisine. Troy is an integral part of bringing that vision to life."

Furuta has only just begun to assess Raven & Rose's extensive menus – which include dinner, lunch, brunch, happy hour and a separate bar menu for the Rookery in the upstairs hayloft. His plans are ambitious. Expect more whole roasts, classic English dishes and an extensive new selection of shareable plates to accompany Raven & Rose's noted cocktail selection. "I'm taking a new look at some classic English dishes, like bubble and squeak. We're going to have some fun," says Furuta.