Byron Beck says that Bruce Carey Enterprises is opening a pizza place in the Pearl District
"Word is that Via Tribunali will pop up downtown and will be a co-venture with another restaurant group that's already started to make a splash in the Portland market. No word on when Via Tribunali will actually open, as the venture is still in the early stages."

Barista downtown space delayed
Rumor has it the new Barista coffee opening date has been pushed back slightly. They hope to be serving as of March 1st, just after the one year anniversary of the Pearl District location. Sterling Coffee Roasters opens this Sunday in the tiny space next to the NW Portland Trader Joe's, just in time for a Valentine's day coffee outing.
Tommy Habetz to open Bunk Bar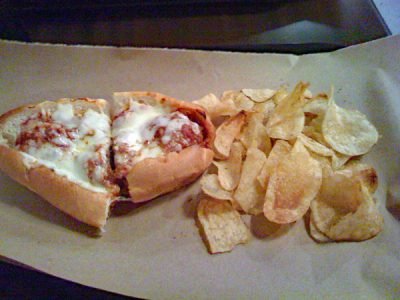 As I reported back in October, Tommy Habetz and Nick Wood of Bunk Sandwiches were negotiating to take the space at 1028 SE Water St., across from clarklewis, for a venture to be called "Bunk Bar". This is finally a done deal. The second location will have a bigger kitchen, allowing them to expand their sandwich offerings.
Little Big Burger to open from Micha Camden
Micha Camden, the owner of DOC, Fat's and Yakuza, is opening yet another restaurant. This one will be a burger joint called Little Big Burger in the old Chow space at 505 NW 14th in the Pearl District. The look and feel of the space will be more upscale than the previous tenants. I foresee success.