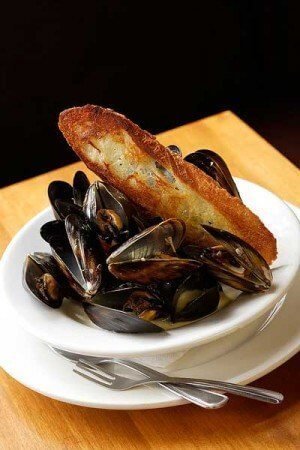 Under, "Why hasn't anyone thought of this before", Empellón Cocina restaurant in New York City encourages customers to post pictures of their food, even to the point of including a hashtag* to separate them from the milieu.
According to the Wall Street Journal,
The aim is to get diners comfortable posting photos, says co-owner of the nouveau Mexican restaurant David Rodolitz, who came up with the tagline five months ago. "It's almost like they are becoming a brand ambassador on behalf of the restaurant," says Mr. Rodolitz. It also helps to bring followers to the restaurant's own Instagram feed, which informs users about specials or offers behind-the-scenes glimpses of the kitchen, he adds.

Establishments accustomed to viewing snap-happy smartphone users with annoyance are now realizing the potential of social networks to boost business. Some are trying to encourage restaurant-goers to post pictures of the food by promoting their social-media presence and courting Instagram users with off-menu freebies. Some restaurants, even those that frown on cellphone use in the dining room, are publicizing their social-media hashtags—words or phrases used to identify topics—at the table and encouraging diners to snap a photo before they dig in.
Unfortunately, the vast majority of amateur photographers don't have a clue on how to take a flattering picture of what is on their plate. In an attempt to make their customers attempts look better, some restaurants have started holding classes on food photography.
*A hashtag is a word or a phrase prefixed with the symbol #. They provide a means of grouping such messages, since one can search for the hashtag and get the set of messages that contain it. Unfortunately, most people don't understand how to use them properly, and the resulting flood of chaff has rendered the practice mostly useless, i.e. #stupiddescriptionabouthastags.