Boxer Ramen, 24th & Meatballs expanding, Arden Wine Bar & Kitchen in the Pearl.
Boxer Ramen is opening a new location in Sellwood-Moreland this year.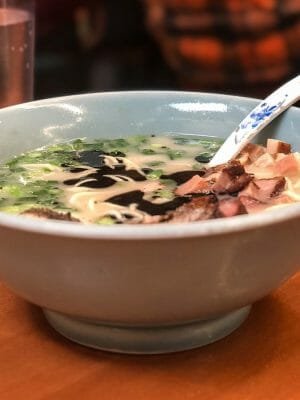 According to Urban Works,
…this new space will be serving the same kinds of bowls, beers, sakes and potstickers that the other Boxer Ramen locations serve. This new SE spot will put Boxer Ramen in all four quadrants of Portland. Lynch also says that they plan on adding bento bowls to their menu, and estimate that if everything goes as planned, this new 32-seat location will be open by March 2018.
The folks behind 24th & Meatballs in Kerns have opened a new location, "Broadway & Meatballs".
The third restaurant in the … & Meatballs chain is at 515 SW Broadway, downtown where the chocolate shop used to be in Morgan's Alley. From the PR –
Guests can expect to experience similar comforts at the new Broadway & Meatballs location with an even more streamlined menu to satisfy those on the go. The menu includes the group's four signature types of housemade meatballs—Classic Italian (beef, veal, pork and basil), Pork Piccante (pork, chilies and spices), Chicken (chicken, parmesan, thyme) and Vegan (housemade seitan ground with brown rice, black beans, walnuts). New to the meatball line-up are Impossible Balls, featuring the hugely popular plant-based ground "beef" from Impossible Foods. From there, guests select how they want their meatballs prepared: with Bob's Red Mill polenta, housemade pasta, heros, panini, sliders or on their own, and then select their sauce: Classic Tomato Basil, Creamy Cheesy with parmesan, milk and thyme, Spicy Pork with braised pork shoulder in a spicy red sauce and Arugula Pesto with arugula, spinach, walnuts, hazelnuts and Parmesan.
Speaking of which, I owe them an apology. When they were opening their first store, I said it would never work. I like my crow deep-fried, please.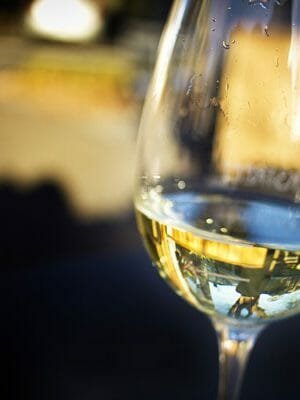 This is a new venture from owners of Thelonious Wines. The new restaurant which is opening in the old Coppia space in the Gregory building will have both a lounge and dining room.
The lounge, inspired by the traditional European wine bar, includes communal high-top tables where patrons can stop in for a quick glass of wine or put together a full meal. Choices include a selection of 30 wines by the glass as well as cheese or charcuterie boards, oysters and select appetizers or entrees from the chef's tasting menu.
The dining room, led by San Francisco-based executive chef Sara Hauman, features a chef's prix fixe menu, where each member of the table chooses their own dish for multiple courses. The unique prix fixe structure will allow everyone at the table to try what appeals most to them, without the obligation of share plates, and the menu will change frequently, encouraging return visits.

Hauman's previous experience includes Head Chef roles at Huxley, Mister Jiu's and Octavia's. She's received Michelin star ratings as well as Rising Star Awards from SF Chronicle, SF Magazine and James Beard, Eater's Young Guns, and Zagat's '30 Under 30.'

Why Arden? Made famous in Shakespeare's classic "As You Like It," the mythical forest of Arden was an enchanted retreat where one could go to escape their troubles and get back in touch with nature; where one could appreciate life's simple pleasures and escape the hustle, bustle, and stress of the city. Inhabitants would live off the land, enjoy the beauty of the great outdoors, and write poetry in the trees.
Arden Wine Bar & Kitchen will be located at 417 NW 10th Avenue in the Pearl.
Changes at PFD
We are through the holiday posting rush, and about to start on the Spring update for the patio pages. There hasn't been a huge amount of food news lately, so I took the slow period to move Portland Food and Drink along with my other sites to a new web host. This should be an easy process, but our data is over a gigabyte and I wanted to do lots of testing on speed and features before I fully committed. I'm holding on to my relationship with the old host for a few weeks (breaking up after so many years isn't easy), but at this point, I think we are finished. SiteGround is now sending out the bulk of your content, the speed is even faster, the websites are SSL and best of all, it's 1/3rd the cost.
If you have any issues getting to PFD, please drop me a note!