I'm going to be catching up on some of the news that has happened while I've been away over the last month.
La Moule, the mussels bar from St. Jack chef Aaron Barnett is almost ready to open.
According to The Oregonian, the bar is taking over the former Savoy Tavern in the same S.E. neighborhood where the original St. Jack was located.
Come opening, look for Pacific Northwest mussels in at least six varieties, from a classic white wine, lemon, butter and fresh herb broth to one with sherry, merguez sausage, harissa and mint. Barnett is playing with a Spanish style, with chorizo and piquillo peppers, an American, with Budweiser and Old Bay seasoning and a Chicago-specific version, with kielbasa and sport peppers. The fries, tossed in gremolata, are modeled after the ones at St. Jack, and will be served with a choice of aioli or ketchup.

La Moule won't be all shellfish, however. Expect to see the St. Jack butter lettuce salad alongside a hearty Salade Liegeoise, chicken liver mousse, bone marrow toast and a lineup of smoked and pickled fish. Barnett told The Oregonian in June that he also has plans for a pub burger, a vegan version, both New York steak and steak tartare, and a frikadel, a traditional Belgian street-food sausage, all available a la carte alongside "as many French fries as you can possibly eat."
La Moule is slated to open September 21st at 2500 SE Clinton St. in Portland
---
The owners of Ataula plan to open a paella restaurant and a churros Bar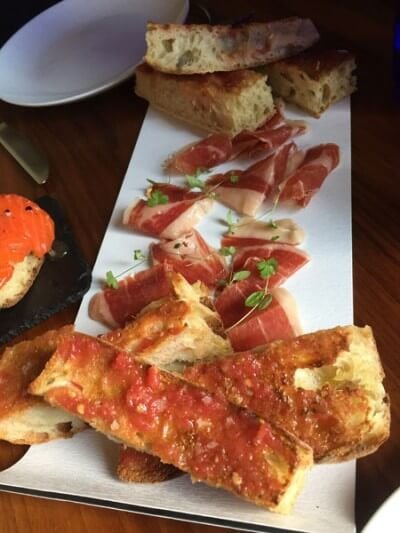 According to Portland Monthly, the restaurant located at 2200 NE Broadway, will house Chesa which will feature paella, and 180 which will focus on Spanish Churros and hot drinking chocolate. They hope to open in early December.
The new Chesa restaurant will focus on a handful of paellas rooted in tradition, with some modern twists, plus a few tapas, Iberico ham, and lots of vermouth, sherry and txakoli wine.

Chesa feels he has perfected the art of the churro, which he plans to infused with flavors like dulce de leche, chocolate-salt, and crema Catalana to pair with rich, hot chocolate flowing from a fountain. The name 180 pays homage to the correct temperature of the fryer oil.
I love palella, so this is great news. If you haven't tried Ataula, you should. Jose Chesa and staff serve excellent Spanish restaurant.
---
Bunk Sandwiches Expanding to New York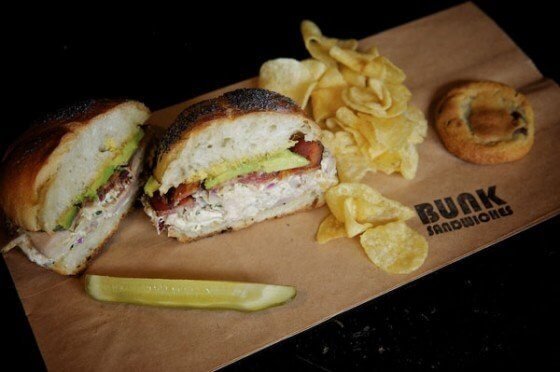 Another Portland Monthly story – Bunk Sandwiches is expanding to Brooklyn, New York. ""It's super exciting to be back here. The neighborhood really feels like Portland to me," says Habetz. "It's a chance for us to continue to up our game. Ultimately, we want to represent Portland the best we can, to make Portland proud." The new location will be at 740 Driggs Ave in Williamsburg, and will open in October.
---
Coppia Bistro is coming to North Mississippi
Coppia Bistro is opening a branch on N. Mississippi. The restaurant which was opened by Pink Martini singer Timothy Nishimoto was sold in late 2014 to Bill Ludwig. The new restaurant will be located at 3928 N. Mississippi Ave.
---
Finally, an interesting note from Baker & Spice Bakery in Hillsdale
If you have bakery experience, they are hiring –
Our friends are going on adventures and exploring their dreams- from hiking the PCT to making cheese, and we're so excited for all of them.  Sadly, they've left a void and we have found ourselves poring over resumes and madly conducting interviews to replace them. … The sad news…we're going to close an additional day and maintain our slightly shortened menu to ensure that the hardest working staff in town get a day off.  We'll be shut on Mondays and Tuesdays but will be doing even better work the other 5 days that we get to see you. It's looking like our challah production will also be on hiatus for at least another 3 weeks.  We apologize mightily for the inconvenience and do hope that you'll check back- as we hope to be back at it as soon as we a few good folks to help maintain our standards of quality and levels of production. "
It's true! We are looking for some career-minded bakers. Experienced small-batch bread bakers, pastry people who love getting up early in the morning, bakery lovers who enjoy team building & managing and some awesome makers who love fruit and dough who could help with pie. We do ask that production staff have been through a culinary program and have had a year or two in a professional kitchen. If you're a hard worker, maintain a neat and efficient space and have a great attitude, we'd love to hear from you.
Hmm.