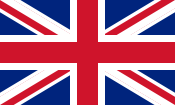 NPR has an interesting article about British food. The question raised, is why food was such a big deal in Edwardian England, yet it was less than stellar in later years. If you've watched Downton Abbey (of course I didn't… cough), then you saw the amount of work that went into cooking at each meal.
…the food itself? Turns out, it was "incredibly sophisticated," says Ivan Day, one of Britain's preeminent food historians. "The upper-middle classes and the gentry and the aristocracy — they saw food as a way of impressing people," Day tells The Salt.
What happened? World War I. As you may have seen in Downton Abbey, many of the skilled servants went off to fight in the war, but never came back.
Without the skilled labor required to make them, complex, time-consuming dishes dropped off the menu. Cooks had long relied on imports of produce and other ingredients to supplement limited domestic varieties, Day says, but the war disrupted these shipments. And those fancy ice creams? Banned — sugar and cream were both among the food stuffs being rationed.