The Pizzicato restaurant which stood as a flagship for the chain on NW 23rd is closed for good.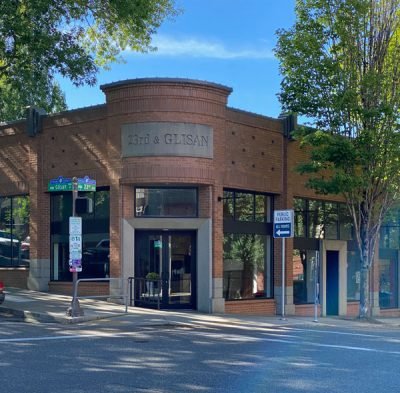 Bear with me for a moment while I take a quick sentimental journey back to the Spring of 1993. I had just lost the most important person in my life, spent every dime I had saved on medical bills, and, trying to escape the memories, had left the Napa Valley and moved to Portland. I landed a job as a 911 operator… traumatic, stressful, high-pressure… The shifts were long, and if someone was to make a mistake, it could cost lives. But I loved the job; anytime I could do something to help others, it gave me the strength to move on.
I made the exact salary of $2,002 dollars month; barely enough to make ends meet, even in those days. After leaving the bounty of Napa, I missed everything about my old life. I'd worked in restaurants and wineries and loved every bit of the food scene there. But in Portland, my new salary left little room for extravagances, so I lived as simply as possible.
One afternoon I was walking down NW 23rd Street and noticed Pizzicato. It had a long strip of shaded tables, and better yet, a lunch special with a Caesar salad and pizza to which I could add a glass of house wine for a small amount of money. So I sat down, ordered, and watched the parade of people going by as I savored my meal. Of course, I'd had better food before, but it had been so long, and such a journey, that, as I sat there under the cool shade of the trees, it felt like a new beginning. After this experience, I saved every dime I could, and every few weeks would return to enjoy another discount meal. Though I hadn't been in many years, I still have fond memories of those visits to Pizzicato.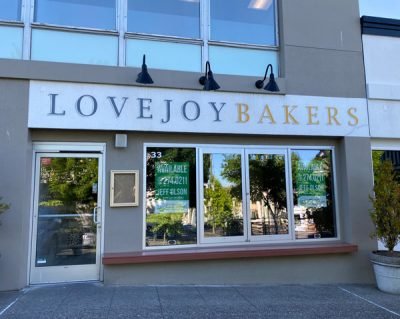 These memories flashed back to me this afternoon when I received a tip that the restaurant had closed permanently. I had to get in my car and drive by just to peer in the windows and see for myself. It's true, the restaurant has closed and the furnishings are being removed.
Yesterday I got a tip that Lovejoy Bakers in the Uptown NW 23rd Place shopping center has also closed. I quick walk by brought confirmation in the form of for lease signs on the windows. I've been told in the past that both Lovejoy Bakers and Pizzicato are owned by the same people. If you've been around here for a while, you may remember they also owned Sal's Famous Italian restaurants.
This is such a sad town right now. So many boarded-up windows, so many stores vanished so many rumors of the next restaurants to close.