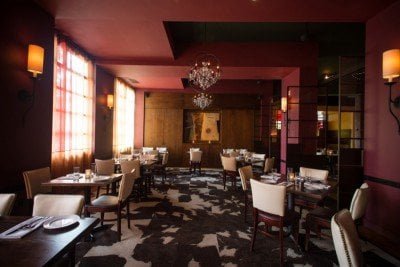 Oba Restaurant Has Closed
Two notes tonight from readers saying Oba Restaurant at 555 NW 12th Avenue in the Pearl District has abruptly closed after over 19 years of business. Though nothing has been said on their Facebook page, their website and Open Table reservations are offline.
Oba was known for Nuevo Latino cuisine. In its early days, the restaurant was one of the hottest spots in town, with a nightly line for the bar, which was known for strong fruit margaritas and good happy hour prices. Truth be told, I've spent a few evenings there I don't fully remember.
Though they tried, the restaurant part of the business always struggled to find a footing. Chef Scott Neuman ran the kitchen for the first 17 years but left in February 2015. Since then the cuisine and bar scene has faded. Owner Steve McLain was also the proprietor of Hall Street Grill in Beaverton which closed earlier this year. At that time McLain said he needed to put his focus into Oba.
[updated: there are already posts on social media wondering what is going to happen with gift certificates. I'll update this if I find out]