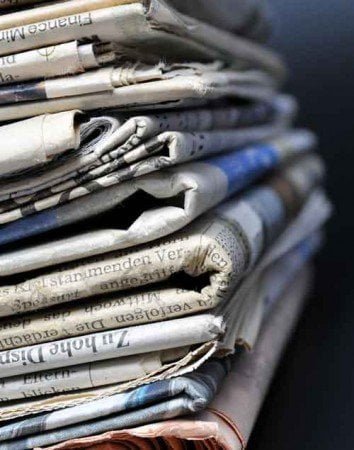 From the PR –
Popular Indian Food Cart Portland Masala Changes Name, Opens First Brick-and- Mortar Location in PORTLAND, Oregon (June 23, 2016) – Portland's newest Indian restaurant, Open Tandoor, will debut in The Wilmore Apartments on North Williams Avenue in mid-August 2016. Located at 4311 N. Williams on the corner of North Skidmore, the new restaurant will feature healthy Indian cuisine inspired by the food mecca of Chef Kinder Gill's native Punjab and her family's traditional recipes. The restaurant will feature dishes such as Garbanzo Bean Curry, Red Lentil Curry, Saag, Ground Lamb Curry, Chicken Tikka Masala, Butter Chicken, Kebabs, Naan Bites with Housemade Dipping Sauce and Naan Wraps. All dishes will feature hand selected, freshly ground spices and be prepared without corn, soy, food coloring or MSG. There will be vegan, gluten free and vegetarian options.

After two years as the head chef and owner of the popular Portland Masala food cart in downtown Portland, Kinder Gill and her co-owner Navi Kang found the perfect location for a brick-and- mortar location and renamed it Open Tandoor. This new name brings attention to the two clay tandoor ovens fully visible to customers, who will experience the hot naan bread and long skewers of kebabs cooked to order. Designed by veteran restaurant designer Mark Annen of Annen Architecture and Design, the new space will seat 47 inside and feature bright colors inspired by spice routes and by the exotic, aromatic profiles of Kinder's unique blend of whole spices ground by hand. Large roll-up glass doors will open to the sidewalk with 40 outdoor seats. Warm, natural woods will be used for tables and eating counters.

The fast-casual restaurant will offer counter service and beverages, including five craft cocktails, beer (both Indian and local), wine and non-alcoholic drinks such as Mango Lassi, smoothies, sodas and a signature Indian spiced tea. Open Tandoor believes in a transparent food system, and when possible, will source ingredients locally, such as lamb from SuDan Farms in Canby, red lentils and garbanzo beans from Bob's Red Mill as well as local spirits, beer and wine.

For more opening details, please follow us on Facebook at @opentandoorpdx and Twitter and Instagram at @opentandoor. The restaurant will be open daily from 11 a.m. to 9 p.m.