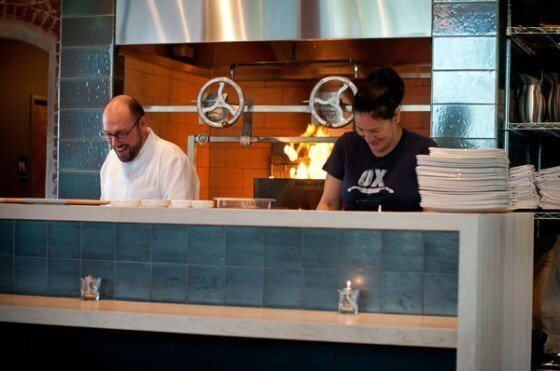 Though Portland restaurants and chefs received many nominations this year, the final results of the James Beard Foundation Awards were disappointing. However, we did have some winners:
After three years of nominations, Greg Denton and Gabrielle Quiñónez Denton, owners and chefs of OX and Superbite, have won a James Beard award for Best Chef: Northwest.
The Dentons started out in a crowded field of nominees from Portland – Jose Chesa of Ataula, Ha (Christina) Luu – Ha VL, Joshua McFadden – Ava Gene's, Katy Millard – Coquine, Sarah Pliner – Aviary, Ryan Roadhouse – Nodoguro, Justin Woodward – Castagna.
They are joined by the winners of the 2017 media awards, Katherine Cole for Best Podcast – "The Four Top" and Karen Brooks for the Craig Claiborne Distinguished Restaurant Review Award.
Other Oregon nominations which did not receive awards – but we still love them:
Best New Restaurant: Han Oak, Portland

Outstanding Baker: Ken Forkish, Ken's Artisan Bakery, Portland

Outstanding Bar Program: Clyde Common, Portland

Outstanding Chef: Gabriel Rucker, Le Pigeon, Portland

Outstanding Pastry Chef: Kristen Murray, Måurice, Portland

Outstanding Restaurateur: Monique Siu, Portland (Castagna and Café Castagna)

Outstanding Service: Jory at the Allison Inn & Spa, Newberg, OR & The Painted Lady Restaurant, Newberg, OR

Outstanding Wine, Spirits, or Beer Professional: Greg Lorenz, SakéOne, Forest Grove, Steve McCarthy, Clear Creek Distillery