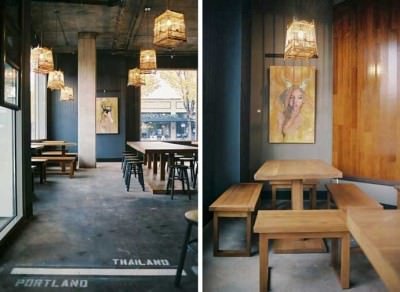 Earl Ninsom, owner of the impossible to get into Langbaan, and Thai restaurant Paa dee, a 2012 "Best New Restaurant",  is planning to open another Portland restaurant, this time featuring the cuisine of Southern Thailand. The new restaurant will be at 1605 N.E. Killingsworth, just east of Podnah's Pit.
From OregonLive.com, "Hat Yai — named for a city in Southern Thailand about an hour's drive from the Malaysian border — would feature dishes including roti, fried chicken, turmeric curry and coconut rice."
The Hat Yai opening date has not been announced, but liquor license information shows it will be open for lunch, will utilize counter service, and plans call for 38 seats in the front, and another ten in a back room.