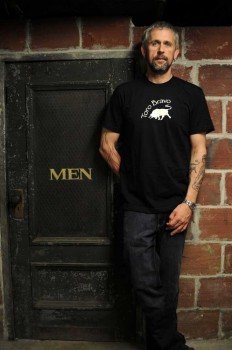 Zester Daily guest writer John Gorham, owner of Toro Bravo, Tasty n Sons and Tasty n Alder, has strong opinions on the silliness of contests on some food blogs –
…But the contest that pushed me over the edge was named "The Hottest Chef."

Not hot as in "rising star" or "making great food." No. Hot as in good looking. Hot as in, "This Category Has Nothing To Do With Food."

I couldn't believe who was asking for votes. A lot of respected chefs — grown men, mostly — who, in my opinion, could really benefit from putting their noses down and concentrating on their cooking, were asking to be picked as the best looking boy or girl at the food prom.

I was an awkward kid and got over the struggle to be popular at a pretty young age. By the time I was 16 I was working in kitchens with adults, and that provided me with perspective: Cooking is about what you do, not what you look like. Cooking is a craft, and it requires attention and dedication. And just as in any artistic profession, if your goal is fame, you aren't going to achieve your potential.

For chefs, staying hot requires keeping cool

These lists:  Best New Restaurant, Best Restaurant, Best Chef, Hottest Bartender, Best … Hottest …  They not only diminish the restaurants and the people working in them, but they cannibalize the authority of the publications that produce them….
I try to keep my lists to once a year, and keep them to worthwhile topics, but I agree, lists are mostly just click bait, and very successful at drawing in readers. Some of my Best of Portland reader surveys have >1,400,000 reads. Food and Wine and Huffington Post have run so many "Best xxx" articles, I don't even bother to mention them anymore.
Pascal Sauton of Milwaukie Kitchen & Wine immediately sent out this brilliant photo, urging people to nominate him for Eater's "Hottest Chef" contest.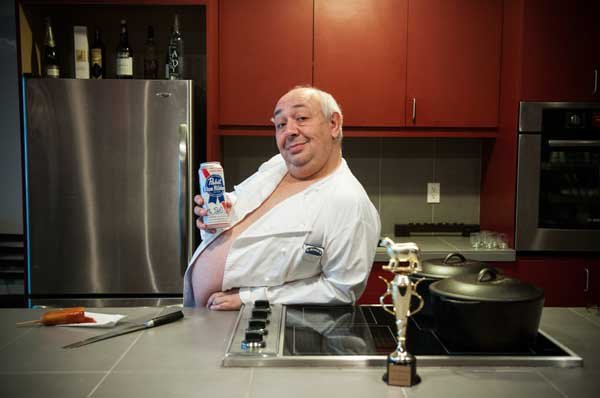 Meanwhile, Michael Russell at the Oregonian suggests that we all vote for John Gorham as hottest chef.
You've gotta love this town.