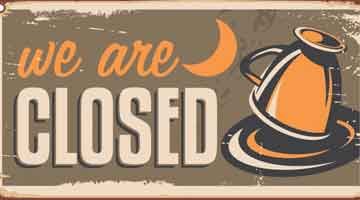 We always get a group of restaurant closures in January/February, and this one is no surprise, as I wasn't able to get any information their New Year's Eve plans. Paulée Restaurant in Dundee Oregon has closed. Rumor has it that Babica Hen from Lake Oswego is taking over the space. A note on the Paulée website says the restaurant "will be closed for the month of January".
Paulée opened to great fanfare in May 2012. Original Chef Daniel Mondok said, "we want to make this the next Napa Valley… Today, people come from all over the world to the Napa Valley to eat. Now they're going to come from all over the world to Dundee to eat." Unfortunately, the crowds never materialized, and despite fairly high prices, the restaurant reviewed mixed reviews. The following December Mondok left to help out at Wafu, then Block & Tackle, and then on to Food in Bloom Catering.
After Chef Mondok's departure, co-founder Sean Temple took the helm, running both the kitchen and the restaurant farm. Ultimately, the operation seems to have been overly ambitious for the area.
I've never heard of Babica Hen, so looked it up. Currently located at 15964 Boones Ferry Rd, in Lake Oswego, Babica features breakfast and lunch, made with local ingredients. The also own Lake Oswego's  Gubanc's Pub/Restaurant.