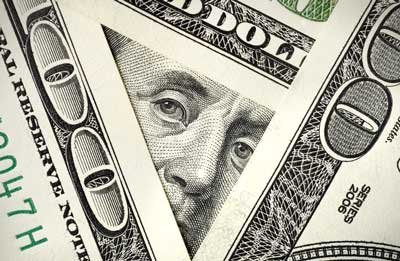 According to an article in Marketwatch, paying for food or beverages via an iPad or other tablet payment system increases tips. I haven't seen these at Portland restaurants yet, but they are in many coffeehouses – I paid using one this morning. Researchers say larger tips are left mostly because of the mental calculations necessary to figure the amount:
Calculating a tip takes time and frustrates many customers and, Barnhart says, studies show that suggestions are likely to lead people to tip more often and choose bigger tips if they are presented with three choices. "For most people, calculating the standard tip, 15%, isn't a particularly easy task," she says. If customers are offered three options—basic (15%), better (18%) and best (20%) – they tend to pick the "better" option. "More people may go for the 18% option because they don't want to be the cheapskate who chooses the lowest option, but they also don't want to overtip," Barnhart adds.
Personally, I think the theory espoused above is way over complicating things. Instead, it's more about the cashier making a direct connection between themselves, and how much a customer tips. These days, servers expect at least 18%, and by glancing at the screen, they will know immediately if you tip less. If the customer isn't particularly happy with the service and a tip jar is used, it is easy to throw in a bit of change without the exact amount being known.
How about you? I'm curious if this system of payment encourages you to modify your tip.