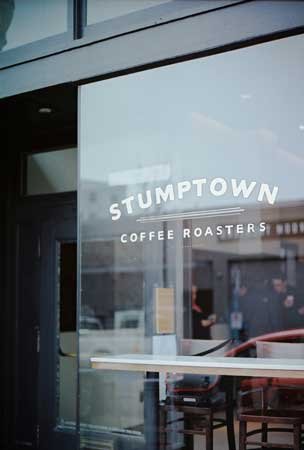 Coffee blog Sprudge reports that the bay area company Pete's Coffee & Tea has purchased Portland based Stumptown Coffee Roasters.
Stumptown Coffee has been under fire in the years since its purchase by private equity investment firm TSG, in June 2011. The company has now opened stores in Los Angeles and New York.
From Sprudge –
Stumptown Coffee Vice President Matt Lounsbury confirmed news of the sale to Sprudge.com by phone earlier just moments ago. "We are now 100% owned by Peet's Coffee & Tea", Lounsbury told Sprudge. "They really want to see us continue doing what we're doing. Peet's is going to allow us to keep growing and doing our thing."

Lounsbury declined to disclose the purchase price, but did tell us: "It's not a merger. They're not going to fold us; we're going to continue to operate independently, and we'll continue to operate our of our HQ in Portland."
First opened in Berkeley in 1996, Pete's Coffee & Tea is a large chain, with stores across the nation. The quality of their coffee is debatable – I'd consider it a small step up from Starbucks. Despite the quote given to Sprudge, I have doubts. I'd say this is all a fitting finale for a company that, in my opinion has been plagued with its fair share of misses over the last year or so.