Pix Patisserie owner Cheryl Wakerhauser announced yesterday that the popular restaurant would close.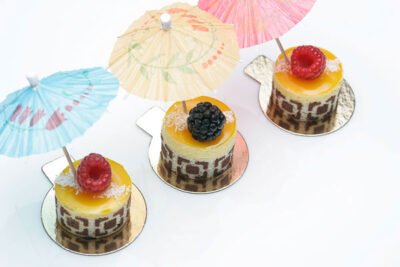 The first date I ever had in Portland was to Pix, a quirky dessert spot way out on SE Division. It was a great, comfortable place to hang out with a friend, so packed with interesting stuff, it was an easy conversation starter. Though the date didn't go anywhere, I'll never forget the space or the desserts. Since the original spot closed, I've enjoyed going by Pix on East Burnside St, after dinner to indulge in pastry and one of the best wine lists in the Northwest, which has been named one of the "World's Best Wine Lists" by The World of Fine Wine" for the last eight years, "One of the Best Sherry Bars in the Nation" by Wine Enthusiast, and in 2021, an "Award of Excellence" by Wine Spectator.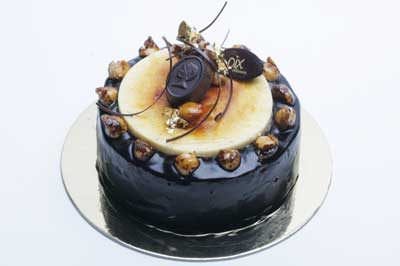 I'll miss going by for a glass of Tokai, an after-dinner sherry, or some good music and dancing on "Flamenco Fridays." It is still one of those quirky places that are great for a first date. I'm sorry to hear she's closing.
Here is the announcement –
After 21 years, Cheryl is retiring from the restaurant industry.

If you know me, this is no surprise. I have been planning on retiring from the nonstop, unpredictable and yet also rewarding restaurant industry 10 years from the date that we opened our doors to the E. Burnside location. If you did not know this, now you know!

I started Pix Pâtisserie at the Portland Farmer's Market in 2001 at the age of 25. Later that year my business partners, Visa, MasterCard and Discover, opened the quirky Division Street location, with monkey's hanging from the HVAC, beer floats on the menu and just about a dozen macarons in the pastry case (because no one know what they were then.) The last 21 years have been a journey in which I have dedicated myself to 110% at all times – reinvesting, recreating and reimagining what Pix has now become today. It's been real. It's been fun. But maybe 21 years is enough? J Some of my favorite memories are and will be the events and parties we've held, from the N. Williams's Bastille block parties, the E. Burnside Flamenco Friday's and a bit of Dim Sum Yum Yum on Division Street. To create something and see the community come out and celebrate together has always brought me much joy.

What's next? First and foremost, the Pix-O-Matics are here to stay! You can still get your Pix fix 24 hours a day. Born out of the pandemic, these vending machines have proven to be overwhelmingly popular. My talented kitchen team will be on-site crafting desserts and stocking daily. And you will still be able to special order larger cakes for prearranged pick ups.

There is still a full calendar of summer events running now on our website, including movies such as Amélie and The Princess Bride, plus the super energetic and popular Flamenco Fridays! While my official retirement date will be August 22, we will have one last movie and flamenco performance later that week.

Plus, the patio is open for drinks Friday – Sunday noon to 9PM. Stop by for a glass or a bottle from the world's best selection of champagne and sherry, a list which I personally curated. Yes, it was awarded "world's best" and IT IS IN PORTLAND. If you did not know this yet, now is the time to take notice, because I can't legally sell wine in a vending machine. You've got 51 days.

After I take some time to travel the world I have missed so much during the pandemic, I will be back next year with a cooking school focused on French pastry for both single day recreational classes and series classes for those interested in pursuing French pastry as a professional career. And there will be the occasional sherry and champagne class, as there should!

Merci Portland. It's been a great adventure.

—
Cheryl Wakerhauser

Pix Patisserie / Bar Vivant
World's Best Champagne and Sparkling Wine List! – London's World of Fine Wine 2014 – 2021
pixpatisserie.com
Pix is located at 2225 E Burnside St, Portland, OR.