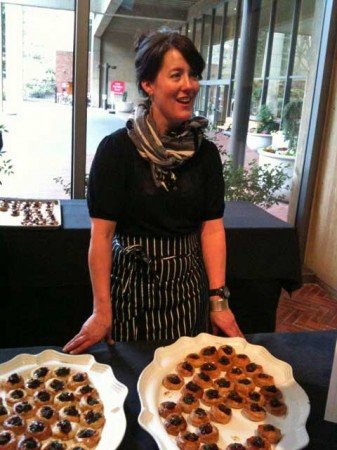 This was a press release, but I thought it was pretty interesting, as it features Naomi Pomeroy cooking a Thai dish – crazy! Even better, she was able to cook and keep up a good banter at the same time. I made this dish last night – it tasted really good and was easy to prepare.
Portland Area chef and owner of BEAST Naomi Pomeroy is participating in a nationwide health and wellness movement called America Cooks with Chefs. Six James Beard Award winning chefs are paired with six everyday people to tackle health challenges we all face; from cooking on a budget to getting kids to eat their greens and everything in between!

Naomi was paired with Kathy, a military mom and an enthusiastic home cook who has had several knee surgeries and struggled with her weight as a result. In the episode, Naomi teaches Kathy to create a Thai-inspired pan-seared beef, vegetables, and farfalle stir fry.
You have to go through a few ads, but the video is worth it, and you can skip the Weight Watchers add ad the end.