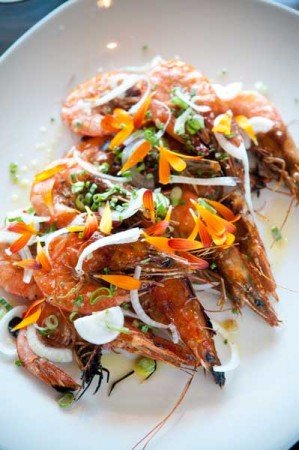 The finalists for the 2015 James Beard Awards were announced this morning. Three Portland chefs are still in the competition for Best Chef Northwest. They are Greg Denton and Gabriel Quiñónez of Ox restaurant, and Justin Woodward of Castagna. They will be going up against three Washington State chefs – Renée Erickson of The Whale Wins, Seattle, Blaine Wetzel, The Willows Inn on Lummi Island, Lummi Island, WA, and Rachel Yang and Seif Chirchi, Joule, Seattle.
Local critic Karen Brooks of Portland Monthly is in the running for the Craig Claiborne Distinguished Restaurant Review Award for three pieces:
"Bollywood Theater's Spicy Sequel in Southeast," "Charting the Rise of Portland's Hottest UnRestaurants," "How I Learned to Stop Worrying and Love Måurice".
She is competing with Craig LaBan of the Philadelphia Inquirer and Ryan Sutton of Eater.
The 2015 James Beard Awards, hosted by Alton Brown, will be held at Lyric Opera of Chicago on Monday, May 4. Carla Hall will host our Book, Broadcast, and Journalism Awards Dinner, taking place at New York City's Pier Sixty at Chelsea Piers on Friday, April 24.
You can view the complete national list of finalists here.