Unless you are living under a rock, you have probably heard that the ever popular Portland Dining Month has returned. For all of March, you can visit participating restaurants and receive a three-course meal for $29 plus tip. You can view the entire list of restaurants and menus here.
This year, more restaurants have joined the promotion than ever before. I've spent quite a bit of time scouring the menus – things like this require a battle plan. For me this is a chance to return to restaurants that I have forgotten about, something that is easy to do in a city with so many great choices. I'll also be trying a few new ones.
Places I've put on my list: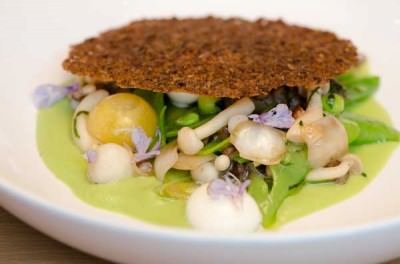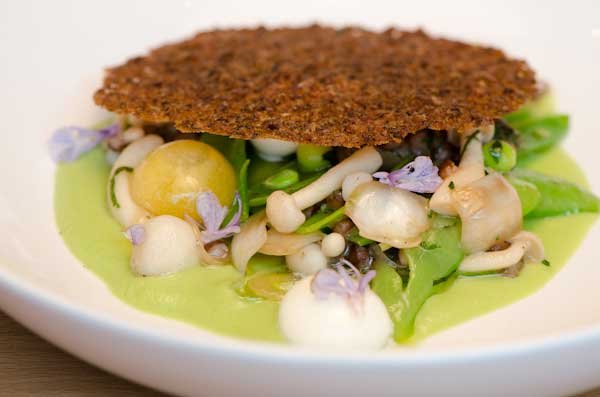 Avairy – quite possibly my favorite restaurant in Portland.
First course (choose one):

Dungeness crab chawanmushi with bone marrow, sea urchin, Asian pear, snap peas and truffle vinaigrette
-OR-
Warm vegetable salad with romanesco, pumpkin, Brussels sprouts, lime-pickle vinaigrette and black garlic

Second course (choose one):

Miso-braised beef short rib with taro root, Asian pear, yuzu kosho slaw
-OR-
Pan-seared salmon with cauliflower, saffron, green apple, trout roe and American caviar

Third course (choose one):

Ricotta and rhubarb strudel
-OR-
Chocolate budino with butterscotch and cherry
 (though, really Avairy? I have to download flash to view your site? Shame!)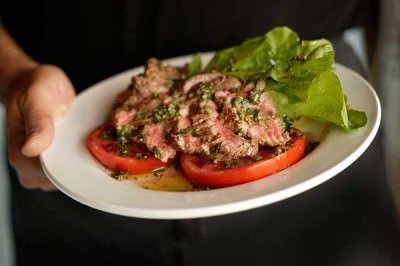 Bar Avignon – one word: comfort. Ok, two – wine.
First course (choose one):Groundwork Organics spring lettuce with shallots and honey-apple-cider vinaigrette
-OR-
Roasted chicken consommé with oyster mushrooms, sautéed onions and tarragon oilSecond course (choose one):Caramelized fennel risotto with roasted beets, herbed goat cheese and fennel fronds
-OR-
Seared pork chop with Reverend Nat's Hard Cider-glazed new potatoes, rapini and thyme
-OR-
Roasted half chicken panzanella with asparagus, radish, Grana Padano, baguette and lemon-garlic dressingThird course (choose one):Gooey chocolate brownie with Jacobsen smoked salt caramel sauce
-OR-
Carnaroli rice pudding with vanilla brown butter syrup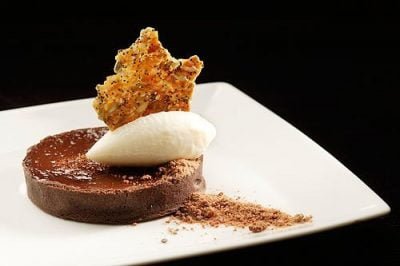 Paley's Place – never been? How many times do to get to try a restaurant this well known for $29?
First course:

Salad of kale and roasted acorn squash with chèvre and balsamic vinegar

Second course:

Red wine-braised lamb shoulder, soft polenta and orange gremolata

Third course:

Warm gingerbread with roasted rhubarb and crème fraîche

Suggested pairings:

Rogue Ales beer pairings for an additional $15 or house wine pairings for an additional $20
Xico – If you haven't been, this is an "Aggressively Modern Mexican" restaurant with interesting, well-prepared food.
First course:

Wild octopus ceviche with mango, tomato and herbs on squid ink tortillas

Second course:

Local, free-range chicken cooked in a black, burnt-chili seasoning with egg, avocado and orange-pickled red onions

Third course:

Mindy's carrot cake with canela-crema frosting, piloncillo sugar brittle and raisin liqueur

Suggested pairing:

Reverent Nat's Hard Ciders
(Pronounced "Chico" – just so you'll look cool to your friends)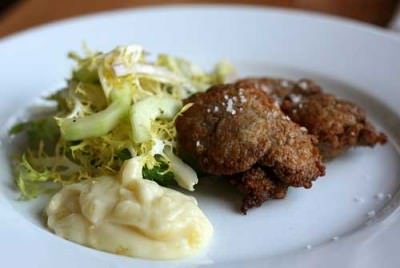 Clyde Common (because it's been too long)
First course:

Beet trio featuring beet soup with smoked horseradish crème fraîche; poached beet, olive oil cake, chèvre and mint; and fried beet with honey-jalapeño glaze

Second course:

Crispy soft-boiled egg, citrus vinaigrette, chorizo and greens

Third course:

Trout, rice, shrimp étouffée
-OR-
Pork loin with mustard-braised onions and garlic spätzle
-OR-
Crispy risotto cake with mushrooms and root vegetable ragout
 (another shameful flash website)
Grain and Gristle (another one I haven't been to in ages)
First course:

G&G meat board, featuring a selection of house-cured meats, pickles, mustards and house breads

Second course (choose one):

Grilled radicchio, roasted Red Truck potatoes, fermented tomato vinaigrette, dry jack cheese, grilled winter chicories and Creative Growers fermented tomatoes
-OR-
Cauliflower with anchovies, parsley and lemon

Third course (choose one):

G&G Hawley Ranch beef burger with house bread-and-butter pickles, garlic aioli and crispy lettuce on a buttery brioche roll, served with a choice of lightly-dressed local farm greens or fries
-OR-
Belgian-style mussel frites with Totten Inlet blue mussels in a rich broth made with Upright Brewing farmhouse ale, fennel and roasted onion, topped with fries and garlic aioli
Includes eight-ounce beer from our craft taps of your choice
Hokusei – A good deal for some very nice sushi… and Bamboo Sushi is sooo fall 2014.
First course:

Hirame sashimi marinated with shio (fermented) koji

Second course:

Seared day-boat scallops with wafu-style chimichurri

Third course:

Assorted five-piece nigiri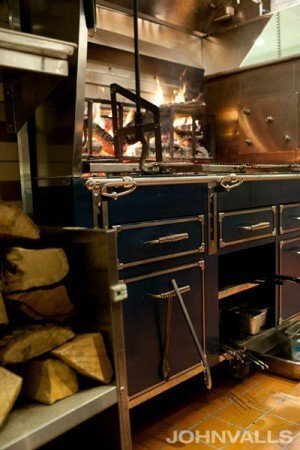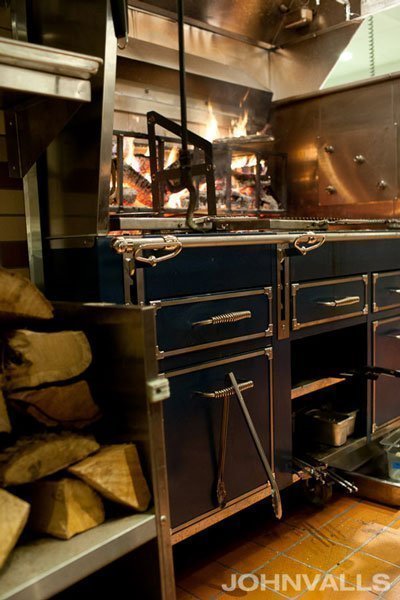 Imperial – cola and Pabst Blue Ribbon-braised pork… come on! Menu could be right out of old Park Kitchen.
First course:

Salad of marinated citrus

Second course:

Cola and Pabst Blue Ribbon-braised pork

Third course:

Almond and rhubarb financier

Suggested pairing:

Add wine pairings for $16 First course: 2013 Siltstone "Guadalupe Vineyard" Pinot gris Second course: 2013 Fausse Piste "Garde Manger" Syrah Third course: 2011 Amity "Wedding Dance" Riesling
Laurelhurst Market  – a new staff makes this a must-try
First course:

Roasted cauliflower arancini with radicchio caponata, roasted red pepper aioli and arugula

Second course:

Ten-hour braised beef shoulder with potato pancake, warm oyster mushroom salad and beef jus

Third course:

Honey panna cotta with candied fennel and fennel seed brittle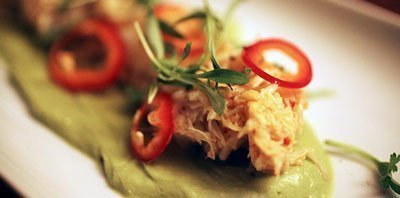 Levant – On a good night, I love, love Levant, and these are all great selections from the menu
First course (choose one):

Salad of radicchio, apples, za'atar-spiced candied almonds and shanklish cheese dressing
-OR-
Lebanese spiced red lentil soup, lemon agrumato and cilantro

Second course (choose one):

Pan-roasted Alaskan cod with hummus, sautéed chickpeas and zhoug
-OR-
Lamb three ways with winter vegetable and white bean stew, lamb bacon and green harissa

Third course:

Pistachio milk custard with salted pistachio brittle and candy floss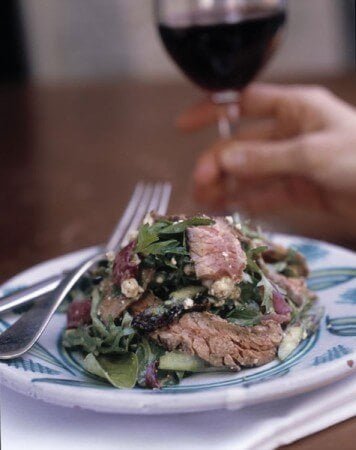 Park Kitchen – I think it's been long enough since we broke up.
First course (choose one):

Chickpea fries with squash ketchup
-OR-
Salad of escarole, radishes, red onion and buttermilk dressing

Second course (choose one):

Ayer's Creek corn grits, mushroom gravy and Hoppin' John
-OR-
Payne Family Farms pork roast with collards, red-eye gravy and cornbread dressing

Third course:

Double-chocolate tart with salted caramel and hazelnuts
Smallwares – I've never left there unhappy, but they tend to slip my mind.
First course:

Salmon or beet sashimi with turmeric-ginger chutney, poppy seeds and cilantro

Second course:

Corn tostada with hoisin, kimchi, avocado and chorizo oil with choice of Sichuan sausage or oyster mushroom

Third course (choose one):

Vietnamese beef stew with carrot, star anise, hand-torn noodles, sour cream and Vietnamese coriander
-OR-
Tofu curry with winter squash, coconut milk, rice and peanut relish
That's 12 restaurants. Three a week. Quite doable. Where will you be eating?
Yes, it should be noted that I am getting paid a small amount for running the DMP advertising banner. However, there are no requirements that I write about it or anything else, nor am I paid per click. I do so because I strongly believe in the promotion and its benefit to Portland as a city and to the restaurant community