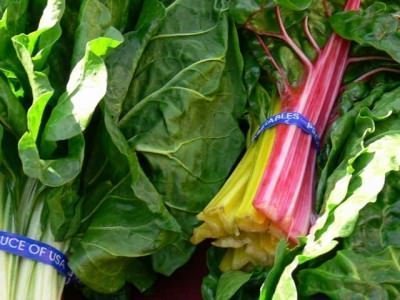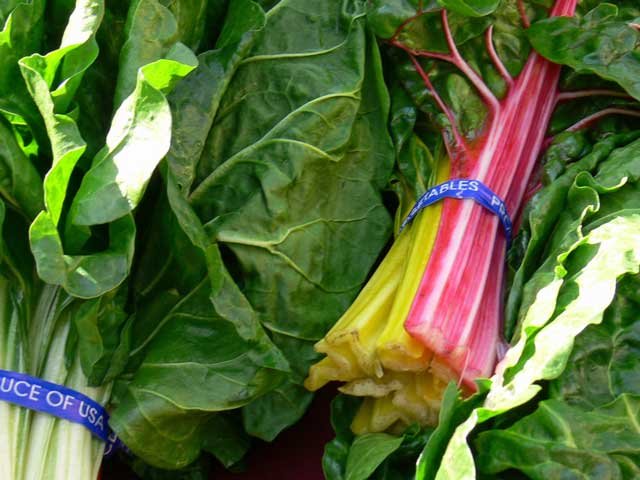 It seems like the good folks over at the Portland Farmers Market have listened to some of the chat that came up after they announced the discontinuation of the Pearl market. From their press release:
Portland Farmers Market is pleased to announce the opening of two new farmers' market locations for the 2010 season.  Beginning this summer, we will launch farmers' markets at both Pioneer Courthouse Square and NW 23rd Avenue.  We are excited for the opportunity to provide Portland residents with increased access to farm-fresh produce from local farmers along with baked goods, meats, eggs, cheeses, seafood, flowers and more from our region's many fine producers.

When Portland Farmers Market at PSU opens this season on Saturday, March 20th (the first day of Spring), shoppers will discover some changes.  The Saturday PSU Market footprint will double in size and will now stretch from SW Montgomery Street to SW Hall Street.  The expansion of our Saturday PSU Market location will allow for better foot traffic flow and hopefully make for an even more enjoyable shopping experience.

Portland Farmers Market aims to build a strong regional food system by ensuring that every city resident has access to high quality, nutritious, locally grown and produced food and appreciates its value in strengthening our local economy. We are three huge steps closer to realizing that goal by expanding our Saturday PSU market and opening these two new locations in two of the most vibrant, visited areas of the city.

More than 450 farmers and food artisans have applied to become vendors at Portland Farmers Market's six farmers' market locations for the 2010 season. It is certain to be another exceptional season and we would like to thank all of our dedicated shoppers for supporting our local farmers and food producers.
Here is some more specific information:
Portland's Living Room Will Become Portland's Kitchen and Dining Room
Starting the first day of summer, the Rose City's living room will transform into Portland Farmers Market at Pioneer Courthouse Square, made possible by Portland's own Alpha Broadcasting. Every Monday from June 21 to October 25, 2010, more than 32 local farmers and food artisans will take root in the heart of downtown Portland from 10 a.m. to 2 p.m. The more than 26,000 people passing by the Square every Monday will be able enjoy lunch and shop for dinner for 19 consecutive weeks.
"The Square is recognized as the most visited site in Oregon's most visited city and the ideal community gathering place. It's the perfect location for a farmers market!" added Forsthoefel.
Location, Location, Location: NW 23rd Avenue
Noted as one of the prime retail locations in the city, Portland Farmers Market will also open the Portland Farmers Market at NW 23rd Avenue, on the northwest corner of NW 23rd Avenue and NW Savier Street in a lot generously donated by Con-way Inc. Portland Farmers Market is currently working with the NW Portland community to determine the ideal day and time for this new market. Neighborhood residents will find the bounty of the region right at their doorsteps from June through September.
Forsthoefel shared, "The support and enthusiasm we have received from the NW community has been tremendous. We are delighted to collaborate with Con-way Inc. in order to bring fresh food to this vibrant area of NW Portland that clearly values the importance of supporting local farmers and food artisans."
The new locations add to Portland Farmers Market's three other weekly locations:
Portland Farmers Market – Wednesday at Shemanski Park, located in the South Park Blocks between SW Park and Salmon
Portland Farmers Market – Sunday at King Elementary School
Portland Farmers Market – Thursday at Hinson Church (formerly called Eastbank).