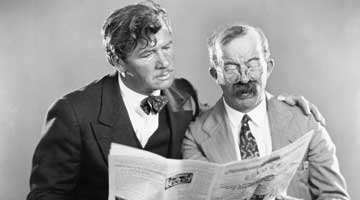 The good folks over at the Portland Mercury have announced that chief food critic Tony Perez is leaving the paper for his "real" job at Tin House Publishing (color me impressed!)
I've always enjoyed reading Tony's pieces. He's interesting, adventurous, and a good writer. I'm going to miss reading them. How the Mercury comes up with good people like
Tony and his predecessor Patrick Coleman, I don't know.
On the other hand, They are looking for a new food critic! Can you write? Have you ever dreamed of being fawned over when you tell your friends about your secret job? The power you will wield when they realize that one of them might be invited along? Trust me, you'll wake up to find your lawn mowed and the car washed – "Oh, you are such a good friend, I just wanted to make your life a little easier". This could be your life!
All this, and they pay you $100 a week, and reimburse you for a meal or two. Here's the ad –
WANTED: FOOD CRITIC/REVIEWER
The Portland Mercury is looking for a new food/restaurant/drink critic to add to our stable of great writers. COULD THAT BE YOU, OR SOMEONE YOU KNOW? Let's find out:

The successful candidate will have extremely strong and snappy writing skills, a passion for food and drink, and an intimate knowledge of the Portland restaurant scene. Reporting skills are a definite plus, as is prior food criticism experience.

Duties include writing one restaurant review per week for the print edition, and publishing at least three blog posts per week on Blogtown. This is a FREELANCE position which allows the candidate plenty of time to have other employment, and this person can choose their own hours—as long as deadlines are met.

Pay is $100 per week, and meals eaten for review purposes are paid for (within reason of course) by the Mercury.

Interested parties should email editor Wm. Steven Humphrey (put "FOOD CRITIC POSITION" in the subject line) and include the following:

• A cover letter describing why you're so awesome.
• A resume that includes pertinent experience.
• Up to six published food writing clips (blog posts are acceptable, as are PDFs and URLs). No published clips? NO PROBLEM. Send in a 600-word review of a place you've eaten at recently.
DEADLINE FOR APPLICATIONS IS FRIDAY, JANUARY 13, 2012.
Now get over there and strut your stuff!