Jonathan Gold, long-time Los Angeles food critic has died from pancreatic cancer at the age of 57.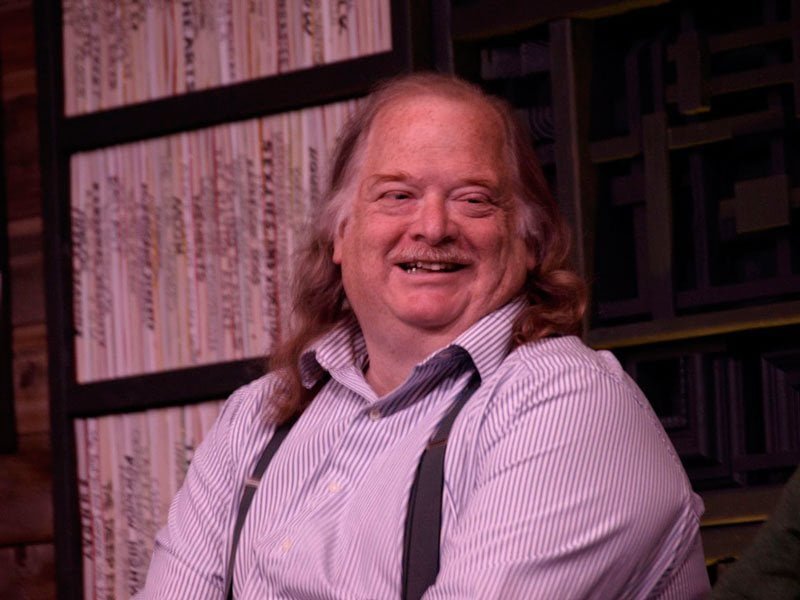 In 2006, writer Nancy Rommelmann introduced me to Jonathan Gold at a Portland conference. I had no idea who he was, but was impressed by two things; that Nancy seemed happy to see him, and he was the opposite of pretentious. My conversation with him later that day reinforced these impressions. He was a down-to-earth people's critic, seemingly more impressed by lesser-known ethnic dishes than haute cuisine. Afterward, I spent several days reading his reviews in L.A. Weekly and tried to adopt some of his style in my writing.
Jonathan Gold was a legendary food critic, responsible for not only putting the wider Los Angeles food scene on the map but for his enthusiasm to discover small restaurants which had been ignored by other critics. He reveled in the lesser known but could write with equal engagement about a top end restaurant.
After a successful career writing about music, he started a column in 1986 about food, called Counter Intelligence for the L.A. Weekly. In 1990 he moved to the L.A. Times, staying until 1996 when he became Gourmet magazine's New York restaurant critic. In 2001 he returned to Los Angeles, reviving his column, where he won the Pulitzer Prize for criticism in 2007, the first and only food critic to do so. Finally, Jonathan surprised many in the food world by returning to the Los Angeles Times in 2012
From the Times,
Gold was mission-driven as a critic, hoping his food adventures through the city's many immigrant enclaves would help break down barriers among Angelenos wary of venturing outside their comfort zones. In the process, he made L.A.'s enormousness and diversity feel accessible and became one of the city's most insightful cultural commentators."
He was featured in the documentary, "City of Gold" in 2015. The movie followed Jonathan as he roamed LA looking for his next great discovery. It's an interesting film, which you should watch if you get the chance.
Gold had a way of writing in the second person that pulled you in and made you want to keep reading. Take this masterful review of Vespertine written for the L.A. Times in 2017 –
If you were looking for the oddest dish being served in an American restaurant right now, you should probably start with the fish course at Jordan Kahn's new Vespertine, a dish that nudges the idea of culinary abstraction dangerously close to the singularity. It doesn't look like fish, for one thing — it looks rather like an empty bowl, coarse and pebbly inside and out, of a blackness deep enough to suck up all light, your dreams and your soul.

If this were Coi or Alinea, to name two modernist temples, your server would instruct you on how to eat the dish, or at least on where you might direct your spoon. At Vespertine, the server, wearing a severe frock like something out of "The Handmaid's Tale," does not. If you prompt her, she may whisper the word hirame, which in a sushi bar can mean either flounder or halibut. She will leave before you discover that the flounder has been pounded thin, crusted with charred-onion powder, and pressed into the bowl over a kind of porridge studded with minced shallot, perfumy bits of pickled Japanese plum, and bright, crunchy bursts of acid that could either be finger-lime vesicles or chopped stems of the wildflower oxalis. You are not sure exactly what you are eating. You are not meant to know. You have traveled from darkness into light, and that is enough.
Here are a few highlights if you'd like to familiarize yourself with more of his writing. His passing is a big loss to the food world, and I'll miss reading his column.