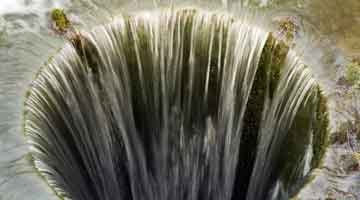 Willamette Week breaks the story that Quartet, the much maligned South Waterfront restaurant has closed. The restaurant which opened on Valentine's Day 2013 wanted to bring fine dining into the space which had sat vacant for years, after the previous tenant, the über upscale restaurant Lucier closed in early 2009.
Since before it opened to the public, Quartet restaurant has been the source of controversy. Based on a press and friends dinner, the Portland Mercury raked them over the coals, criticizing just about every element of the restaurant –
Butternut squash and gorgonzola "raviolis" [sic] were half-cooked and splashed with a broken vincotto sauce. They were plated with more of the expired arugula, which this time was stirred together with…something like a tomato confit. Bone-in cajun ribeye was cooked perfectly, but had the marbling of something that just squeaked in to Choice. It was atop under-seasoned mashed potatoes and below cold, flavorless shoestring onions. Someone had hit the steak with a "1993" (squiggle) of white cream sauce. Dessert was a use-your-fork-like-a-maul pecan pie with some blueberries dropped onto the top of it—which then rolled around on the plate, presumably looking for their purpose—and a first draft of a rather outdated bacon ice cream on a decent roasted peach cobbler.
My own experience a month later, wasn't much better – loud music, lousy food, and service brimming with attitude, all for a very high price. After a slough of bad reviews, you'd think the management would get the message and at the very least dump chef Adam Kekahuna, the hiring of whom raised many eyebrows in the first place. Instead, they managed to get themselves legally embroiled in several lawsuits. In August 2013, a lawsuit for fraud was filed by investor Ron Jay, saying mismanagement was causing it to "hemorrhage money". In November Quartet was sued again after "a charity event featuring a performance by Stevie Wonder ended up being a net loss for the plaintiff non-profit because its partner in producing the event refused to share its portion of the $500 entry fees it collected". In between the lawsuits, I received multiple emails from people claiming they were employees, saying that their paychecks were bouncing. As far as I know, the lawsuits have yet to be settled.
The future of the restaurant is uncertain. The space is quite nice, but in order to cover the premium rent for a large restaurant with such a great view, investors will have to be found who can shoulder the overhead while fighting to develop a following for a venue known more for failure than anything else. I can't help but wonder whether this is possible.