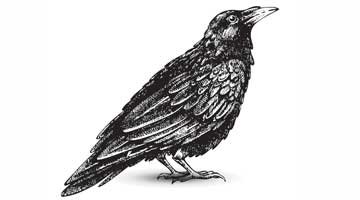 How to Make Tonic Water from Scratch, Part II
You'll find part I of this saga here. This recipe was updated 7/19/14. You should note that the ingestion of quinine is subject to quite a bit of debate in medical circles – read about it here or elsewhere before you decide to make your own tonic. We can't recommend, as we are not doctors.
The next day I woke with new energy and determination, and fairly bounded into the kitchen, wondering if I had enough ingredients for a second batch of tonic. My socks stuck firmly to the floor with every step, a footprint of fuzz left behind. Undaunted, I forged ahead. You'd think I would have learned the first time, but then I am a fairly typical male. I made the syrup and added the ingredients. Once again, I propped the sieve handles on old spice bottles, and went back to cleaning the floor for the tenth time. This time it was the mop handle that knocked everything over. At about the same time, someone came to the door. I'd completely forgotten building maintenance was coming to inspect the patio door seals. Here I was – standing in my boxers, bed-head, with funnels, beakers, and flasks of acrid brown fluid dripping away, a pool of the same expanding across the floor, a strange sweet, chemical smell filling the air. I could tell by the look on their faces that they thought I was running a drug lab – Breaking Bad come to life.
Sometime during the futile scrubbing process to get the spilled syrup off my floor, a poem by Edgar Allan Poe started running through my head – The Raven. I hadn't heard it since college, but the words came flashing back, and as I scrubbed, anger building, the phrases running over and over, I modified it in my mind:
Once upon a midnight dreary, while I pondered weak and weary,
Over many a quaint and curious volume of foodie lore,
While I nodded, nearly napping, suddenly there came a tapping
As of someone gently rapping, rapping at my chamber door.
'Tis some visitor,' Food Dude muttered, 'tapping at my chamber door –
Only this and nothing more.' 

Deep into that darkness peering, long I stood there wondering, fearing
Doubting, dreaming dreams no chef e'er dared to dream before.
But the silence was unbroken, and the stillness gave no token
Plastic bag of quinine broken, just beside my hallway door.
Spilling dust upon my carpet, on my musty hallway floor,
Only this and nothing more. 

Back into my condo turning, all my soul within me burning,
Soon I heard my Tanquery calling somewhat louder than before.
'Surely,' said I, 'surely few ingredients pose no challenge;
Let me see then, what we have here and this recipe explore –
Let my heart be still a moment and this recipe explore; –
Six ingredients, and nothing more!' 

Hours later, muscles crying, filters filtering, fines undying,
Sticky counters pulling, quinine in my kitchen drawer.
As I stood there emptying cones, feeling pain within my bones,
Patience flagging, body sagging, reading tonic lore,
Fatigue I could ignore no more, recipe no guarantor
All this trouble, and nothing more. 

At that moment, mind a-napping, arms so weary, elbows flapping
On the counter, sweet and lovely; sticky tonic poured.
As I stood there, locked in fear, grasping all the tonic near,
And the only word there spoken was the whispered word, 'tonic'
This I whispered, and an echo murmured back the word, 'tonic'
Merely this and nothing more. 

And my tonic, always filtering, still is dripping, ever filtering
On the tiny space it's dripping just above my oven door;
And its sugar tendrils reaching like a demon, always reaching,
And the oven-light o'er streaming throws its shadow on the floor;
And my floor from out that syrup that lies floating by the door –
Shall be sticky – evermore. 
[With apologies to the spirit of Poe] 
I finally finished the tonic.  Filtering took two days, but when it was finally complete, it poured like beautiful thin honey. The gin and tonics were wonderful, friends raved. It took almost a week before I stopped sticking to things in the kitchen. Despite my bitter feelings for my bitter tonic, I've made it many more times.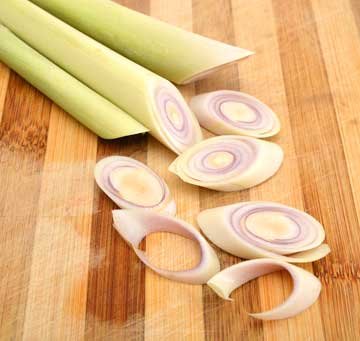 This is based on Portland bartender Kevin Ludwig's recipe in the April 2007 issue of Imbibe Magazine:
Equipment:
2 quart pan
Wide mesh strainer
Something to catch the filtered liquid (needs to be able to take a bit of heat)
Zester (I use a microplane)
Ultra fine cotton cheesecloth
Knife
Ingredients:
4 cups of water
3 cups pure cane sugar
2 ½ Tbsp quinine (powdered cinchona bark)
6 Tbsp. powdered citric acid – check bulk bins at grocery stores
3 limes – zested and juiced
3 stalks lemongrass, roughly chopped
¼ teaspoon kosher salt
Experiment with a combination of flavors that work for you, but don't go overboard. Let the gin do the talking. Some recipes call for allspice, and sometimes I will throw in orange zest or whatever else catches my eye.
Recipe:
Make a simple syrup by bringing the sugar and water to a boil, and stirring until the sugar dissolves. Turn heat to low.
Add quinine, citric acid, lemongrass, lime zest and juice. Stir and simmer for 25 minutes.
Remove from heat. Only let the mixture cool enough so that you can work with it, as it is much more difficult to filter once it reaches room temperature and the sugar thickens.
Do a quick filter through a mesh strainer to remove the large solids. Then, drape a double thick layer of fine cheesecloth over your strainer – keep it long, and let it trail across the counter. Place the strainer over a bowl and start filtering by pouring the mixture through the cheesecloth. Be patient; each pass takes a good 30 minutes. I keep the bowl over very low heat to make sure the tonic stays warm.
As the fines plug the cheesecloth, carefully move it across your strainer and up the other side. You may need to adjust it several times during the filtration process. Repeat the process two more times, or until most of the solids are removed.
You can try your tonic now – use the recipe below, but it will be best if you let the mix settle out for a couple of days in the refrigerator, and carefully pour the lighter colored liquid off of the top. In my experience, letting the mix 'mellow' for a few days smooths out the rough edges, and greatly improves the final product.
Pour your tonic into clean glass bottles, cover and store in refrigerator. It will keep at least two weeks (I've kept it for a few months).
To make your gin & tonic, use the following proportions:
½ oz. tonic syrup
1-½ oz. gin
Splash of soda water
Ice cubes
Glass: double rocks
Garnish: lime twist, or drop the lime wedge in the drink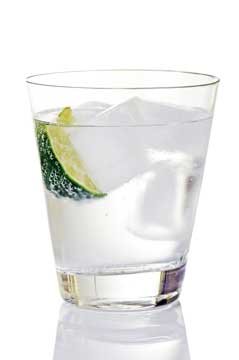 A comment about soda water: You'd think commercial soda would be relatively chemical free, but it's not – they all contain preservatives. Get yourself a soda siphon and make it yourself.  It's easy – there are many available on Amazon.com or from gourmet stores such as Sur la Table. You'll taste a difference.
I've now made the tonic at least a dozen times – when friends taste it, I end up giving them the bottle and have to make it again. Each time I look for shortcuts, many which are mentioned in the comments.
With a bit of testing, it became obvious that the simple syrup mixed with quinine bark is what really slows the filtering. Following the suggestions made by several people, I made a concentrate of the herbal ingredients without the sugar, filtered it separately, and then added it to the simple syrup. This worked well, and I was able to cut the entire process to an hour, but I found the tonic didn't stay in suspension as well as it should –  I had to keep stirring the drink, which watered it down. It also left a bit of an edge and a "dusty" note, which didn't mellow over time. Being a purist, this was unacceptable.
Kevin Ludwig, author of the original recipe, suggested that I let the mixture settle out for five days or so before filtering. Most of the sediment settles out into a gluey mass at the bottom of the jar. If you pour it off carefully and then do the filtering, it is much easier. The tonic also mellows a bit during the process. This is a pretty good solution, though the final filtering is still a bit of a pain. Since I need instant gratification, waiting five days for a drink doesn't fit into my agenda.
In my humble opinion, this tonic is lousy when paired with vodka. Save it for a good gin. The NY Times ran an article comparing gins called "No, Really, It Was Tough: 4 People, 80 Martinis". Plymouth English Gin won, but I think it would be a bit too smooth here. I'd go with one of these:
The Junipero, made in small quantities by the distilling branch of the Anchor brewery in San Francisco, came on strong with the traditional gin flavors of juniper and citrus, hitting all the right notes, though a little self-consciously.

The No. 3 gin, Cadenhead's Old Raj from Scotland, at 110 proof, or 55 percent alcohol, was by far the most powerful gin we tasted. But while Old Raj packed a punch, its muscularity came across as bright and in control.

Two standbys of the American cocktail cabinet fared well as martinis. Seagram's Extra Dry came in at No. 4. We found it surprisingly complex in the glass, with fruit, herbal and gingery spice notes, yet it didn't stray far from the gin ideal, while Gordon's London Dry adhered to the straight and narrow, with a slight emphasis of spicy cardamom and nutmeg aromas.
If you try to make the tonic, I'd love to hear how it goes. If you'd like to compare, I have also posted a roundup of commercial tonic waters which you can read here.