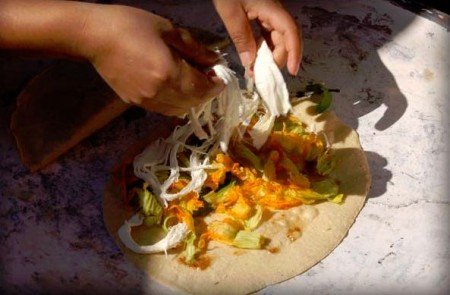 This is one category where things seem to change every year. A fair number of restaurants have fallen off of the list, and the order continues to change. Relative newcomer Mi Mero Mole is making significant gains toward the top spot, eclipsing the percentage of last year's winner. It looks like their success has been at the expensive of stalwarts Autentica and Nuestra Cocina, both of which have dropped over previous years. Though it was statistically low, Xico showed at 4%, impressive for such a new restaurant. Also new to the list, previous farmers market vendorVerde Cocina, which now has two locations.
Most curious is how more "traditional" Mexican restaurants have been left behind. Other than those on this list, none of them garnered more than 4 votes apiece.
2012: Nuestra Cocina – 17%, Autentica – 15%, ¿Por Que No? – 12%, Mi Mero Mole 11%, Mextiza – 5%, La Bonita – 4%
2011: Autentica – 21%, ¿Por Que No? – 19%, Nuestra Cocina – 17%.
Of 988 votes cast in 2013:
1. ¿Por Que No? – 18%. My Review

3524 North Mississippi Ave, Portland, OR. 97227  ‎Map  (503) 467-4149
4635 SE Hawthorne Blvd, Portland, OR. 97215  ‎Map  (503) 954-3138

2. Mi Mero Mole– 15%. 5026 SE Division St.,  Portland, OR. 97215  Map  (503) 232-8226

3. Nuestra Cocina – 12% of the vote.  2135 Southeast Division Street  Portland, OR 97202  Map  (503) 232-2135  My review

4. Mextiza – 7%. 2103 North Killingsworth St., Portland 97217 Map (503) 289-3709

5. Autentica – 11%.  5507 Northeast 30th Ave., Portland, OR. 97211  Map  (503) 287-7555.  My review

6. Xico – 4%. 3715 SE Division St., Portland 97202. Map (503) 548-6363

7. Verde Cocina – 3%.

524 NW 14th, Portland 97209. Map (503) 894-9321  Map
6446 SW Capitol Hwy, Portland 97219. Map (503) 384-2327  Map