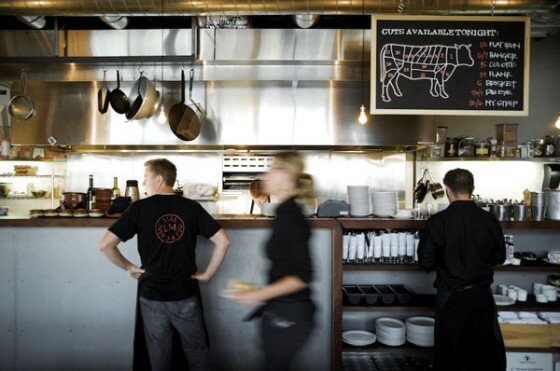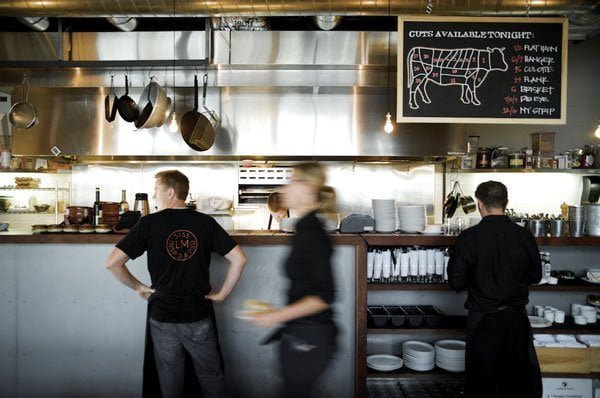 The Best Steakhouse in Portland 2015 has had the same restaurants in the top two every year since 2011. With the changes both are making, I wouldn't be surprised to see the trend to continue.
When restaurants remove prices from their websites, it pisses me off. Three of the winning restaurants do not post prices on the web – Tasty n Alder, Morton's and Ruth's Chris. They make my restaurant of shame list; if you are going to have steak on the menu, have the balls to show the price.
I haven't been to a steakhouse lately, and about fell out of my chair when I checked menus. I know that meat has gone up, but many seem to start over $60. Comparatively, the cost at Tasty n Alder, where I had an excellent ribeye last week for $29 was a bargain!
Laurelhurst Market won by a smaller percentage than previous years. Perhaps the large staff changes will bring them up next year: Kevin Ludwig (Beaker & Flask, Park Kitchen, La Taq) has taken over the bar program, Ben Bettinger (Imperial, Beaker & Flask, Paley's Place) is helming the kitchen and Patrick McKee (Paley's Place) has stepped in as sous chef. This is a dream team.
I am surprised that OX did so well in the rankings because they only offer two steaks – a beef ribeye or a skirt. Don't get me wrong, those steaks are darn good, but so are the Nostrana, Paley's, Ava Gene's and many other restaurant versions.
Ringside Steakhouse has closed their NE Glisan Street location for a complete remodel, which may further invigorate their brand. Ruth's Chris move to the Broadway location may have helped. I had dinner there last year, and found the entire experience better than I did when I wrote my review. Not only was the space much nicer, but the quality of the food was greatly improved.
If you are interested in more details on Ringside, El Gaucho, Ruth's Chris and Morton's, you'll find my steakhouse showdown review here, along with a few more of those darn stories about my life in Texas.
For your reference, these are today's menu prices. I stuck to a ribeye type cut, as I consider them a good test of a steakhouse. Ordered by price, à la carte unless otherwise noted. 1353 votes cast:
1. Laurelhurst Market – 21.81% of the vote, or 354 votes.
14-16 oz $43 – ($2.86/oz) comes with Grilled Broccolini, Balsamic Braised Onions, Feta.
3155 East Burnside Street  Portland, OR 97214  Map  (503) 206-3097
2. Ringside Steakhouse – 19.41%  My review
14 0z $51 – Choice of Garlic Mashed Potatoes, Baked Potato, French Fries, Wild Rice Pilaf or Cottage Cheese.
3. OX – 18.11%
16 oz  $40 ($2.50/0z)
4. El Gaucho – 7.21%  My review
18 oz $68
5. Ruth's Chris – 5.55%  My review
16 0z $44 –  ($2.75 oz)
850 Southwest Broadway, Portland, OR 97205  Map  (503) 221-4518
16 0z $44 – ($2.75 oz)
213 Southwest Clay St. Portland, OR 97201  Map  (503) 248-2100
7. Tasty N Alder – 3.33%
10 – 12 oz $29 ($2.63 per oz)
580 Southwest 12th Ave. Portland, OR 97205  Map  (503) 621-9251
While I have no way to calculate the percentages, just for kicks, I also looked at who would have won if I had not allowed restaurant chains in the survey. The top ten would have been Laurelhurst, Ringside, OX, Tasty N Alder, Toro Bravo, Urban Farmer, Nostrana, Paley's Place, Firehouse.
Winners from previous years: 
2013: Laurelhurst, OX, Ringside El Gaucho
2012: Laurelhurst 41%, Ringside 20%, El Gaucho 10%, Ox 4%, Ruth's Chris, Morton's, Nostrana, Paley's Place, Urban Farmer, Firehouse.
2011: Laurelhurst, El Gaucho