Where can you get the best Chinese food in Portland?
The state of Chinese cuisine has improved greatly over the past few years. As recently as 2015, I complained about the lack of good Chinese restaurant options, but a spate of new openings has made a big difference. There is, of course, room for improvement, but we are slowly getting there. So here are the results for the best Chinese restaurant in Portland. This year two new restaurants have vaulted near to the top of the list: Jasper Chen's XLB, and Duck House Chinese. In my experience, both are solid options. All of this said, Portland still needs that one Chinese restaurant that draws crowds.
728 Votes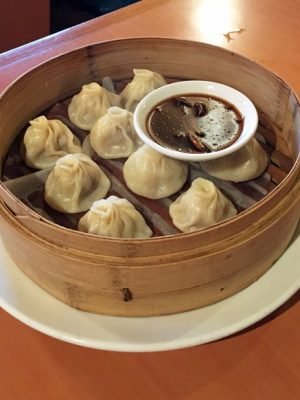 Our winner, Taste of Sichuan didn't surprise me, as it seems to be another Chinese restaurant that many critics are in love with, but… I don't get it. I've been three times, as recently as last month, ordering a wide variety of dishes from the pedestrian to the more adventurous choices. None of it particularly impressed me. Don't get me started on the service, which has generated very strong feelings pro and con throughout food commenting boards.
The name spells it out – hand-pulled noodles are the star, and if you've never had them you need to make a trip. It's made the food network. But be prepared for what can be an uncomfortable wait; the space is small and there isn't a place to stand inside. Is it worth it? Yes. Get the noodles with black bean sauce. The menu also lists traditional items like fried rice, broccoli beef, Korean BBQ – pretty much the standard fare, but I always stick to the handmade noodles. Insiders hint – the Beaverton branch is easier to get into.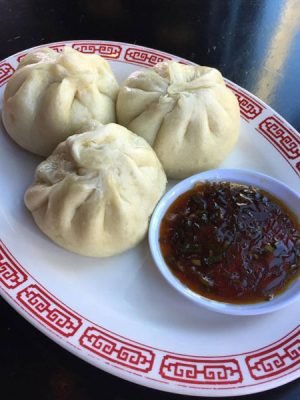 Jasper Chen, one of the original owners of Aviary, opened XLB this year. The restaurant bills itself as "Chinese comfort food", but the focus is on soup dumplings. Quality was a bit bumpy the first few months, but at this point, things have smoothed out. Try the xiaolongbao, thin dough holding a soupçon of flavorful broth. In my experience, they are the best dumplings in Portland and the best reason to visit XLB.
Another new entry in the Portland food scene, Duck House does qualify as one of the best Chinese food restaurants in Portland. It's right on the edge of Portland State University, so can be packed with students, but go during off-hours and you shouldn't have a problem. The restaurant is large and noisy, but don't let that dissuade you.
When Duck House first opened, it was the butt of jokes, as they didn't have Peking duck, but it has now made the menu – and serves 4 diners. Most of the food is better than average, and as seems to be the case with most Chinese restaurants, ranges far and wide across the cuisine. My best experiences have been with the dumplings and pan fried pork buns.
HK Cafe gets my vote for the best dim sum in Portland, surpassing my previous choice, Wong's King Seafood. The restaurant is large, but you will wait for a table during prime hours. That said, the trolleys are on parade during those hours and the delicate dumplings are fresher when it's busy. If you've never had dim sum, throw caution to the wind and order whatever catches your eye as it trundles past. Be sure to get the shumai – I made a meal out of them one morning, and don't pass on the pineapple egg buns… the only dessert I've had at HK that stood out. Overall, my best advice is to bring friends so you can order many dishes and step outside of your comfort zone.
I still say that chicken feet taste like you'd think chicken feet would taste, but I seem to be in a minority.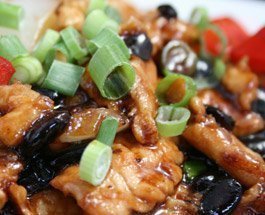 When Shandong first opened in NE Hollywood they were the talk of the town. The food wasn't fantastic, but the restaurant was new and better than most of the other Chinese restaurants in town. The food became better over time, but seems to have stumbled of late and can vary from day to day as does the service. The focus is on classic Northern Chinese dishes. Try the fish balls and the lamb bao bing. I think Shandong has seen better days and has lost some of its spark over the years. If I had never been, the lousy website with a message on the homepage dated January 4th about the weather would be enough to send me in a different direction. The message I get is that they don't care anymore.
I'm surprised that Kenny's Noodle House didn't place higher on this list, but at the same time, it's not as good as Frank's Noodles. I wouldn't normally recommend ordering congee in a restaurant, but here the rice porridge is an anthem to comfort food. The same could be said of the wonton noodle soup. The menu is huge – even bigger than most Chinese restaurants, with pages of slight variations on a theme. The congee alone can be ordered in a few dozen different preparations. Don't skip the Chinese donuts.
Note: an alcohol-free zone.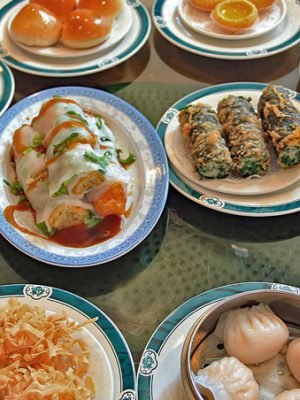 When Wong's King burst onto the scene in 2006, the dim sum was as good as any in Portland, drawing long lines of excited diners. Over the years, however, the bloom has faded. You can still find good dishes here, but the passion seems to have dwindled.
When it comes to dim sum the variety is large, the dishes are fresh, and the knowledgeable staff seems happy to help you with your selections. Generally, the food is pretty good. For nighttime dining the entreés are wide-ranging, but from my experience, don't try the run of the mill stuff. The cooks seem to pay more attention to seafood and more exotic items. Detailed review.
Located off the beaten path on SW Macadam, Szechuan is an unexpected oasis in a part of town not known for decent restaurants. Yes, the food is spicy, although they do tone it down at your request. The Americanized Chinese is nothing special; head to the spicier Szechuan dishes and you'll have better results. They also feature all you can eat hot pot with a good list of ingredients to pick from. It is my go-to spot when I feel like I'm coming down with a cold, and more often than not the heat chases it away. My issue with this restaurant is consistency. You can order a meal one night and it will be pretty good, but two weeks later the same items taste like they came from a mall. Still, on frequent trips to Sellwood, I stop here for a quick bite.
I've only been here once when I wanted dim sum without a long wait. It's a different experience from other choices on this list; there are no carts trundling around. Instead, you order from the menu.  The bright side is you don't have to time your meal just right to get the freshest dishes. To be honest, I had forgotten about the restaurant, but plan to go back this weekend and will update this listing.
You can see a list of other 2017 survey results here.