Your Choice for the most romantic restaurant in Portland
Romance. Candlelight, quiet conversation, memorable communal experience, flirting. That is my definition, but, judging from the list, many people have other criteria. I went all the way back to our 2006 results, which contained many blasts from the past: Alba Osteria, Alberta Oyster, Andina, Fenouil, Carlyle, Paley's, Giorgio's, Beast, Aquariva, and Metrovino. Interesting that six of these restaurants have gone out of business, so I guess a romantic vibe is no guarantee of success. These are your current picks.
910 votes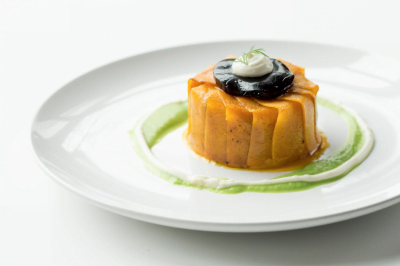 I love Aviary – the food is great; inventive and creative. Along with that comes excellent service. My only issue is that my definition of romance is a quiet environment, which is not this restaurant's strength. Most of the menu is made up of small plates, so you get to try a lot of things and feel out your companion's adventurousness. My advice, try things you aren't necessarily sold on from the description, and most likely you will be happy.
It's all about the view from the 30th floor! The food is typical of the corporate genre. Make a reservation or be prepared to wait, especially for a table at a window. Food is steaks, seafood and the like. Your chances are better at lunch when the crowd is smaller. It isn't cheap – prices for entrees range from $23 to $65, but did I mention the view?
If you want an intimate, clubby room where you aren't likely to run into anyone you know, try the Driftwood Room. It's an old-style bar; dark, plush booths make it feel like you just stepped back into the 60's. The hotel itself is also a throwback, lovingly restored. Stick your head in the dining room and think of better days. I stop here for a standard drink without pretense and pretend I'm looking across the bar at movie stars. Order a gin & tonic, and that's what you'll get – no filigree. But for me, that's part of the charm. The menu isn't big, just a few "small bites" that range from $4 for oyster shooters to $14. I agree; it's one of the most romantic places in town.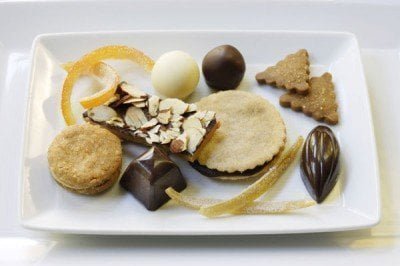 This would be my choice for most romantic. From the space to the service, excellent drinks, a good wine list and terrific food, it checks all the boxes. It's not cheap; most people will spend close to $60 a person before alcohol and tip, but isn't it worth it to make someone feel special? Get a reservation or you'll end up squeezing into the bar.
This is the spinoff restaurant to the famous Le Pigeon which comes in at number 10 on this list. The food is different, but carefully watched over by owner Gabriel Rucker. In danger of repeating myself: I get it. French bistro – √ Fun – √ Good food – √  Sounds like a date with me. Not sure about the romance factor (the restaurant, not me).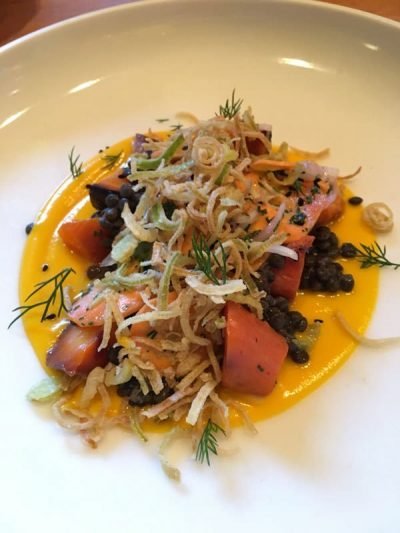 Though it can be spendy, I refer more people to Coquine than any other restaurant in Portland. This place makes me happier than anywhere else. It isn't just the food, which can be remarkably good, but the service too. Case in point, I was there just after the election. Owner/chef Katy Millard brought out the dessert tray so we could make our choices. The Coquine chocolate chip cookies are legendary, but not normally on the menu. When I took a moment to chose, she said, "It's been a difficult week for many of us. I'd love you to take a cookie along with your dessert." That's all it took to put me over, and I've been in love with the place ever since. Thank you, Katy, you helped. Go here for lowish lights, warm, convivial atmosphere, great service and a big step up from most Portland restaurants. Yes, it is decidedly romantic.
I can only say a couple of negative things about OX, one of the best-known restaurants in Portland for good reason. First, the wait can be long, so plan ahead and make reservations, or go right when they open, or late in the evening. It's worth the trouble. Second, it can be loud, so OX is not the place for quiet conversation. No matter, again, the food is worth it. Owners and multiple James Beard Award nominees Geg Denton and Gabrielle Quiñónez  Denton turn out vast quantities of terrific Argentine-inspired food, focusing on meat and fish. You'll get large quantities of food in a happy, buzzing atmosphere. Over the years I've tried a good part of the menu, and have rarely found something I didn't love.
The service is good, the food is good, and they have a great wine list. There is something about it that is sexy, though I can't put my finger on it. Maybe it's the European feel, maybe the good service, but I always enjoy sitting in the warm restaurant on a rainy evening eating comfort food like a selection of cheeses, the house charcuterie, and a simple Coq au Vin or a Hanger Steak. On that busy part of Division Street, it's nice to be out of the traffic, watching the world go by. You'll find a full bar, but the focus is on the large wine list.
I've never been to Salty's restaurant, so can't speak from personal experience, but this three chain restaurant has some passionate followers, especially for the buffet brunch. The view of the Columbia River sets the mood – it's up to you to win your companion over with your dazzling smile and sparkling conversation. The focus is on the sea, but you'll find some steaks, chicken, and lamb. Go at sunset, and as the sun sets it will light up your face like you've been tanning in some exotic location. Intriguing!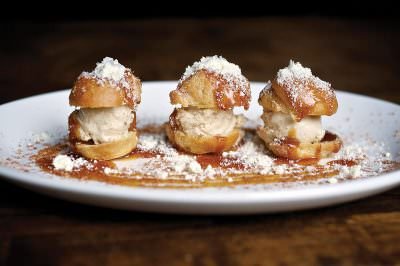 I can understand why Le Pigeon made this list. One summer night I remember sitting at a little table out front along the street, thinking, "this could be very romantic in a weird sort of way, but I'm with the wrong person." The food from this James Beard award-winning chef and the bustling, trendy scene puts this nearly every top best of Portland lists. While it may push the boundaries of the non-foodie, plunge ahead and order. You'll find selections like Seared Foie Gras, Beef Cheek Bourguignon, Fried Chicken and Truffles, and of course, Grilled Pigeon. Starters $13 – $28, Entrees $32 – $38. Le Pigeon is incredibly popular, so you'll want to make reservations.
When I first moved to Portland, the space which was to become Andina Peruvian restaurant was an old warehouse antique store in what was then a bad part of town. Now it's in the center of the trendy Pearl District. When they hit their stride in 2009, Andina was my restaurant of the year. Unfortunately, they lost their chef not long afterward, and it has bumped along a somewhat rocky road ever since. That being said, the restaurant vibe is lovely, though a bit busy. It can also be expensive and loud, but it is a fun place to go with someone who likes trying new things and sharing plates. Problems aside, reservations are a must; it is very popular.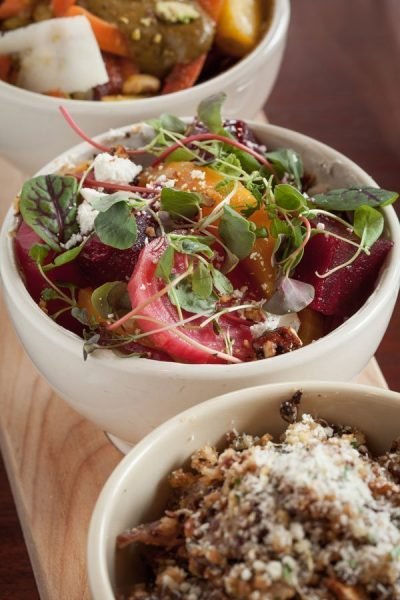 This is a neighborhood place that draws from all of Portland.  The food is pretty good, but I've always found the ambiance too busy for my taste. However, I'm in the minority – many friends rave about the interior design. I've had best results by sticking to the antipasti, Giardini, and the primi. You'll be spending good money, so be prepared. Get the Burrata if it is on the menu; you won't regret it. Reservations a must.
Where to take your visiting food snob friends who stare down their noses at food carts, cement floors, and open beam architecture. Castagna has become Portland's modernist/naturalist institution. Owner Monique Siu deserves all credit for her acuity at selecting two chefs in a row with the talent to make it work and sticking with stylish fine dining that is increasingly uncool. This restaurant pushes the boundaries of food further than anywhere else in Portland. It's can also be the most expensive restaurant in Portland – the prix fixe dinner menu is $100 per person, with an optional $65 wine pairing. Is it worth it? Yup. If you have the money, go. The food is exceptional.
Chef Aaron Barnett is a hockey fan who likes guts, bold flavors and plate parties–all with the French-Canadian accent of his birthplace in the Great White North. The MacKenzie brothers would be especially enamored of Barnett's rich and satisfying versions of classics such as Coquille St. Jacques or Duck à l'{fill in a tart seasonal fruit name}. Meanwhile, barflies at St Jack and everyone at its Southeast Portland cousin can groove on burgers, poutine, and simpler but equally delectable fare. Michael Zusman
Previous years: