Portland 2010 – the normal amount of restaurant closures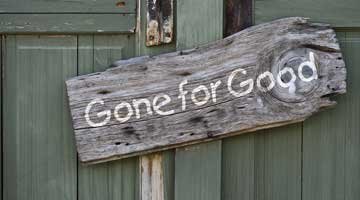 None of these restaurants closures are a big story by themselves, so I've just been posting them on Twitter/Facebook, but now have enough for a story. A few people are crying "restaurant Armageddon" again, but more likely it has more to do with restaurants not doing as well as they should have over the normally profitable holiday season.
Daphene's. This was a chain of Greek cafe's that wasn't better than a cafeteria. They closed a branch in Hillsboro and one in Portland.
Blossoming Lotus Cafe. Paul Gerald, author of Breakfast in Bridgetown, my favorite Portland breakfast guide, reviewed the cafe on PortlandFoodandDrink in July of 2007. Blossoming Lotus was located in the lobby of Yoga in the  Pearl. They still have a restaurant in Irvington at 1713 NE 15th st.
Sel Gris. Back in late October, there was a fire in the building, which caused heavy smoke damage to the Sel Gris space. From the O, "Today, Mondok told The Oregonian that the business may never reopen at the original site. He blamed squabbling between insurers and the property owner, manager and tenants." Of course in the meantime, there is the new restaurant, Foster Burger in the old Cava space, which he is also associated with.
Bay 13. I mentioned this a few posts ago, but I will include it in this roundup too. Rumors are that they will open again after a revamp of theme and whatnot. My question is if they couldn't get it right in three years, how are they going to get it right with a two-month closure? Just a question, as I wish them the best. Perhaps they will drastically shrink the space. That's where I'd start. The rent has to be enormous! updated – they never reopened.
Virgo & Pisces: First the corner of NW 21st and Everett housed Zefiro, then Basilico, and finally Virgo & Pices. The latter was known for it's less than stellar food. It closed last week. Word on the street is the owner wants about $6K a month for the spot. Cough. Just sayin'.
Add to these spaces Manzana, Palomino, Little Wing, Olea, Eddie Bauer, Puma, and Adidas, and I'd say the Pearl District has a problem. My god, it's "Pearlageddon! I know, let's build a soccer stadium! That will fix everything.