Are restaurant ingredients really organic?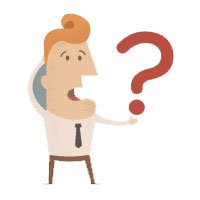 With the proliferation of "organic" produce and meats on restaurant menus, I occasionally look around and wonder – who checks this stuff. I could open a burger stand tomorrow and claim I use nothing but Food Dude Organic Isles triple washed greens, and sweet burro breath organic tomato slices are used on all my burgers, but who's to know if I lie. Recently investigators in London busted a Julies, a big-time celebrity restaurant for passing off regular ingredients as organic.
From The Independent
"Kate Moss, Gwyneth Paltrow, Colin Firth, Kylie Minogue, Jeremy Paxman and U2 are just a few of the glitzy guests the restaurant lists on its website.

As part of its commitment to fine dining, Julie's proclaims its use of organic food, which it says keeps the earth healthy and minimises pesticide residues.

But what it fails to mention is that guests who ordered organic dishes last winter were routinely cheated by the restaurant, which bought cheap meat and pocketed the change.

…But there was no escape for the restaurant when inspectors from Kensington and Chelsea council called for a routine inspection on 21 November last year.

They saw that the menu had organic marinated roast chicken, sausages, and spice-crusted rack of lamb and decided to check the kitchens. They found no trace of anything organic on delivery notes. The suppliers were traced and confirmed they had not supplied organic meat to the restaurant for the 52 days before the inspection.

Between 1 October and 21 November 2005, the council estimated the restaurant had saved £4,186 on chicken alone."
You can read the entire Independent article here. If you do a Google search, one would imagine you could find many pictures of said celebrities purging over porcelain.
What prevents any restaurant here from making similar claims? Organic ingredients are so trendy right now they are turning up on many restaurant menus. Would our food inspectors go to this much trouble to track down this type of thing? I doubt it: they just don't have the time or funds.