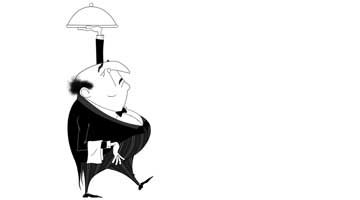 In an attempt to reduce last-minute cancellations and no-shows, more and more restaurants are now requiring the purchase of tickets in advance rather than standard reservations. I haven't seen this for restaurant reservations in Portland yet, except for special dinners such as Farm to Table events, Portland Food Adventures or Feast PDX. On some event dinners, restaurants collect a credit card number when making reservations, but that is a bit different. I'm wondering if every day cancellations are enough of a problem that the practice will come to Portland.
According to NPR's All Things Considered, restaurants are selling out an entire night in minutes, partially because of the feeling they buyer gets by having scored  a ticket to something that is difficult to get.
The number of exclusive eateries that sell tickets for meals is growing. The latest chef to join the club is , who owns the San Francisco restaurant Coi.

Patterson had been frustrated by the number of reservations that were canceled at the last minute, which resulted in as much as 15 percent of his tables going empty. And that got reflected in customers' bills. "A big part of our price has to do with the fact that a small portion of our guests don't show up," he says.

Now that he's adopted the ticket system for his restaurant, Patterson saves money on no-shows. He passes that savings along to customers, offering a discount for diners who take early or late seatings.

The issue of no-shows plagues many small, chic restaurants. That makes tickets even more appetizing for them.

Ticket pioneer Kokonas says, "We are rolling it out to about 10 to 20 restaurants over the next couple of months worldwide."

Over the next six months, expect to see tickets sold at hot spots in Austin, Texas; Boston and Philadelphia, among other cities in the U.S. Abroad, Kokonas says his ticket business model will expand to England, Europe, Australia and Hong Kong.
For popular restaurants, getting tickets are like getting reservations for the French Laundry – you wait for the phone line to open, and start hitting redial, with restaurants selling out in a few minutes. Ticket re-sellers have stepped in, selling tickets at Chicago's Next for a couple thousand dollars each.
You can listen to or read the entire NPR report here.